< I FEEL YOU > by Performing Arts Group 'Scheherazade'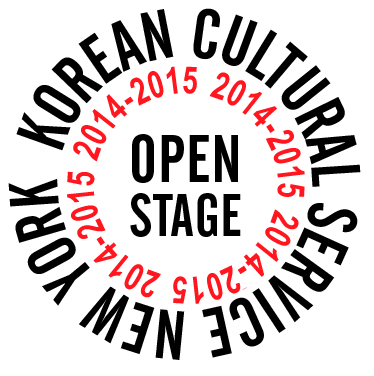 Fourth Performance of the OPEN STAGE 2014-2015 Season

Friday, March 20, 2015, 7 pm
Korean Cultural Service NY
460 Park Avenue, 6th Floor, New York, NY 10022

Korean Cultural Service New York presents the 4th performance of its performing arts series Open Stage 2014-2015 with <I FEEL YOU> performed by Performing Arts Group 'Scheherazade.' In this two part performance, a mesmerizing blend of contemporary dance and the motion-designed media work inspired by the Edvard Munch's masterpiece, 'Jealousy,' will enchant the audience with the range of human emotions expressed.

Performing Arts Group 'Scheherazade' is a team that combines many different genres such as music, visual arts, media, dance, and theater in their works. 'Scheherazade' develops non-verbal works under the themes of world-famous masterpiece paintings. 'Scheherazade' expresses the painters' use of spatiality and underlying meanings of the work into a stage performance through the use of media and bodily expression.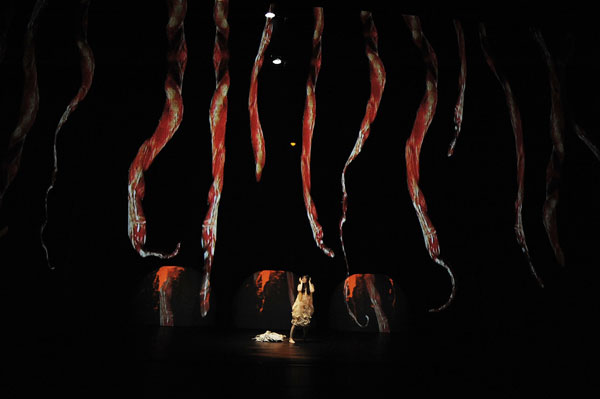 In the first part of <I FEEL YOU>, two dancers will perform "Where are you?" choreographed by Joo Eun Chun. This is a love story about a couple who wait for each other in different places. 'Scheherazade' depicts the meaning of true love that often contradicts the 'casual love' trends of today through this beautiful contemporary dance piece. Through deliberate movements, the story symbolizes longing, sadness, and silent restraint; it shows the true nuances of love and its varied range of emotions and expressions.

Second part of the performance, "Jealous," is a multidisciplinary piece inspired by the world-famous masterpiece of Edvard Munch, 'Jealousy.' Choreographed by Young Hoon Oh and motion-designed by Juwan Lim, "Jealous" explores the powerful and uncontrollable emotions of jealousy, distrust, and envy. The story is about a person who is extremely jealous of his/her lover; especially when they suspect that the lover will fall in love with someone else. A person's jealousy can cause aggression, obsessive behaviors, and can even lead to violence. 'Scheherazade' regards this emotion as fascinating–impenetrable, hateful, even pitiful–and expresses the powerful and complex energies through body, dance, sound, and motion.

<Cast and Creative>

Producer: Do Yup Lee
Artistic Director of Performing Arts Group 'Scheherazade,' Do Yup Lee, founded the group in 2010. Having worked with many different genres of performing arts field such as in opera, musical theater, as well as dance, he strives to create and experiment with novel styles in the greater field of performing arts. His recent work also includes dramaturgy for other performances. He has received critical acclaim for his previous works including 'Do you know what a kiss is?', 'Finding hidden faces', and 'Happening'.

Choreographer: Joo Eun Chun
Joo Eun Chun was born in Seoul. She graduated from Ewha Womans University and studied at Hanyang University where she received M.A. and Ph.D. She is a faculty member at Hanyang University. Her work has been invited to the 'Traditional Dance and New Faces' by Culture Forum in 2011 and she has participated in the 'Creative Traditional Play Contest' by the Ministry of Culture, Sports and Tourism of Korea. She has started working with 3D holograms for the fusion of Korean traditional culture and technology since 2012.

Choreographer: Young-Hoon Oh
A classically trained dancer from South Korea, Young-Hoon Oh has been a professional dancer and teacher for over ten years. He graduated from Chungang University and has studied at Kyonggi University where he received his M.A. He has performed, choreographed, and received critical acclaim for various works in Korea and abroad including the Chang Mu International Dance Festival (2013) and the Edinburgh Fringe Festival (2012). He has worked with many renowned dance companies in Korea including the Yook Wansoon Dance Company, Didim Dance Company, Dance Theater Ccadoo, among others. He has received the Best Actor Award from the 29th Seoul Dance Festival which is one of the top awards given to a professional dancer in Korea.

Motion Designer: Juwan Lim
Juwan Lim is an associate motion designer at digital agency AKQA. He graduated from Parsons, The School for Design. He also worked with prominent companies including SWELL NY, SELECT NY, JYP Entertainment, and MTV Networks. He was a semifinalist for the Adobe Design Achievement Awards 2011. He has won a number of additional design awards, twice from AKQA in 2014.

To RSVP to the event, please visit:
http://www.koreanculture.org/?document_srl=555327

For more information, please contact: performingarts@koreanculture.org or (212) 759-9550 ext 210.

Korean Cultural Service NY
Inaugurated in 1979, the Korean Cultural Service New York (KCSNY) is a branch of the Ministry of Culture, Sports and Tourism (MCST) of the Republic of Korea. Under the authority of the Consulate General of the Republic of Korea in New York, KCSNY works to promote cultural arts exchange and stimulate interest in Korean culture through various opportunities. KCSNY provides diverse activities including exhibitions, concerts, film festivals, and educational programs. KCSNY is located at 460 Park Avenue (at 57th Street), 6th Floor, New York City. www.KoreanCulture.org.