Presented by Korean Cultural Service NY
TUESDAY, October 14th, 2014 @ 7 PM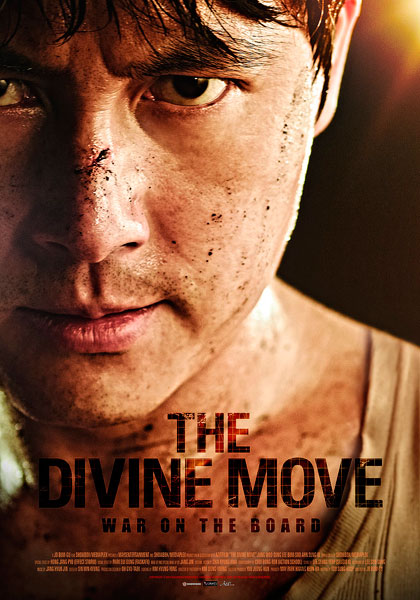 THE DIVINE MOVE
(2014, 118 min)

Tribeca Cinemas
54 Varick Street

FREE ADMISSION
All seating is first come, first served.
Doors open at 6:30 pm. Film begins at 7:00 pm.

Series Five-"Blown Away by Korean Blockbusters"

There's nothing quite like seeking out those tiny, unknown films that fly under the radar and celebrating them for their unique originality and charm. But we can't help but admit that we also love blockbusters – those gigantic, expansive spectacles, packed with special effects, the biggest stars, and the most epic of stories! And why shouldn't we embrace these mega-hits? We've got four new movies to prove what it means to dominate the box office.

This autumn, we're celebrating four of Korea's hugest recent blockbusters – ripped from Asian multiplexes and brought with great joy to Tribeca Cinemas! Get ready for the hits, because these are the biggest films of the year, coming to you for free – as always – from your friends at The Korean Cultural Service! For additional information, trailers, and more, please visit our web-site at www.koreanculture.org or like us on Facebook at Facebook.com/KoreanMovieNY and follow us on Twitter at Twitter.com/KoreanMovieNY.

THE DIVINE MOVE (2014, 118 min)

After Tae-seok, a professional Baduk player, loses his brother to an infamous underground gambler and is framed for the murder, he becomes consumed by revenge. Imprisoned for seven years, his rage builds alongside his desire to strengthen his skills and train in martial arts. When he is finally released, Tae-seok is ready to make "The Divine Move!" Infiltrating the inner circle of the gambling lair, he eliminates those who wronged him and his family with cunning skill. Don't miss this brand new crime thriller that has been wowing audiences and breaking box office records across Asia!

The film will be shown in Korean with English subtitles.
The next free Korean Movie Night screening will be of MISS GRANNY (2014, 124 min) on Tuesday, October 28th, 2014.