Presented by Korean Cultural Service NY
TUESDAY, August 26th, 2014 @ 7 PM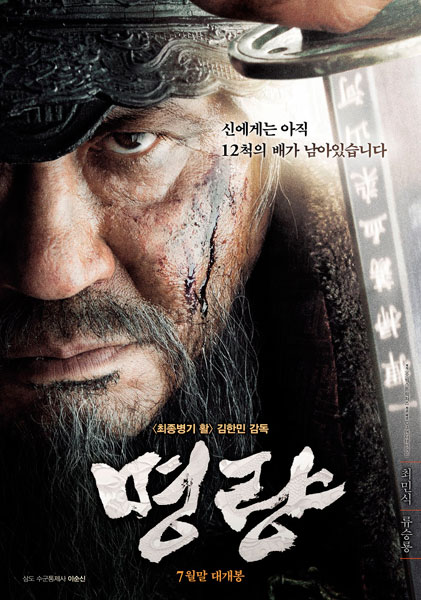 THE ROARING CURRENTS

(2014, 128min)

Tribeca Cinemas
54 Varick Street
(on the corner of Canal Street, one block from the A, C, E and 1 train Canal Street stops)

FREE ADMISSION
All seating is first come, first served.
Doors open at 6:30 pm. Film begins at 7:00 pm.

Series Four-"EPIC ACTION"

Summer is finally here and thanks to your friends at The Korean Cultural Service, things are about to get action-packed! Reviving one of our most popular film series of all time, we're bringing you a fresh trio of brand new epic action films, each guaranteed to transport you through time – and beat you senseless along the way!

Korea has always known how to do period-set action and these three new films prove they're only getting better with time! So come on down to Tribeca Cinemas and beat the heat with brand new blockbusters that are equal parts history, action, and heart –brought to you for free (as always!) by The Korean Cultural Service. It's going to be epic!

For additional information, trailers, and more, please visit our web-site at www.koreanculture.org or like us on Facebook at Facebook.com/KoreanMovieNY and follow us on Twitter at Twitter.com/KoreanMovieNY.

THE ROARING CURRENTS (2014, 128min)

Things get totally epic in the brand new blockbuster, THE ROARING CURRENTS, which tells the story of Korea's most astonishing military victory by the highly revered strategist, Admiral Yi Sunshin! With echoes of 300's underdog story, in the midst of 1597's Battle of Myeongryang, Yi Sunshin forms a devious yet brilliant plan that will lure over 300 Japanese ships into a deadly trap, where his tiny fleet of just 13 battleships hopes to turn the tides of war! Packed with suspense and intrigue, this mega-budget action spectacle is the perfect way to wrap up our series and the summer!

The film will be shown in Korean with English subtitles.