Korean Movie Night 2014 Series III: "Redefinition of Family"
Presented by Korean Cultural Service NY
TUESDAY, June 17th, 2014 @ 7 PM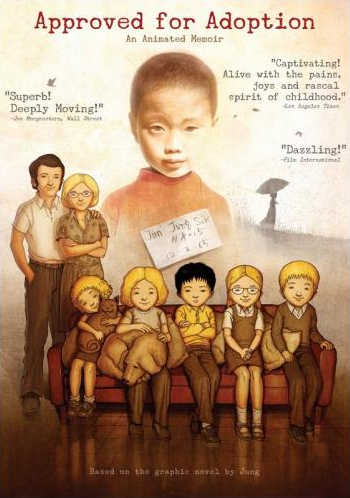 APPROVED FOR ADOPTION

Tribeca Cinemas
54 Varick Street (on the corner of Canal Street, one block from the A, C, E and 1 train Canal Street stops)

FREE ADMISSION
All seating is first come, first served.
Doors open at 6:30 pm. Film begins at 7:00 pm.

Series Three-"Redefinition of Family"

As we grow older, we learn just how important our families are – and through this trio of wonderful new films, The Korean Cultural Service proves that this sentiment is the same all over the world. From happiness to tears, anger to redemption, family is the most incredible gift we are given – and we're celebrating life's strongest bonds. Celebrate the warmth and life returning to New York City's streets by bringing your friends, co-workers, and families to this thrilling trio of beautiful and very different cinematic treasures, guaranteed to make you ponder about what it means to be a family, and ultimately cherish your loved ones even more than you already do. And don't forget… as always, every film screening in our latest and greatest series is completely free!

APPROVED FOR ADOPTION (2012, 75 min)

In one of the most impressive documentaries ever made, filmmaker JUNG Henin tells his own memoir through stunning hand-drawn animations. As one of thousands of Korean children adopted by Western families after the end of the Korean War, Approved for Adoption is the poetic and oftentimes humorous story of a boy stranded between cultures, trying to find his place in the world as he grows into a man. Told using Henin's own animations intercut with snippets of super-8 family footage and archival film , the resulting movie is like no other: an intimate, moving look inside life, love, and family never before captured on-screen.

The film will be shown in Korean with English subtitles.