Korean Movie Night 2014 Series III: "Redefinition of Family"
Presented by Korean Cultural Service NY
TUESDAY, May 27th, 2014 @ 7 PM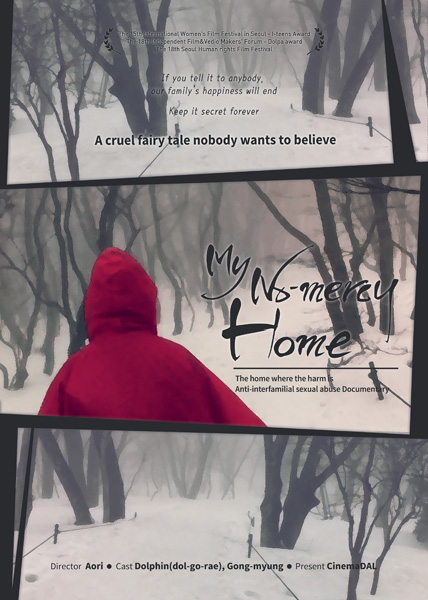 MY NO-MERCY HOME

Tribeca Cinemas
54 Varick Street (on the corner of Canal Street, one block from the A, C, E and 1 train Canal Street stops)

FREE ADMISSION
All seating is first come, first served.
Doors open at 6:30 pm. Film begins at 7:00 pm.

Series Three - "Redefinition of Family"

As we grow older, we learn just how important our families are – and through this trio of wonderful new films, The Korean Cultural Service proves that this sentiment is the same all over the world. From happiness to tears, anger to redemption, family is the most incredible gift we are given – and we're celebrating life's strongest bonds. Celebrate the warmth and life returning to New York City's streets by bringing your friends, co-workers, and families to this thrilling trio of beautiful and very different cinematic treasures, guaranteed to make you ponder about what it means to be a family, and ultimately cherish your loved ones even more than you already do. And don't forget… as always, every film screening in our latest and greatest series is completely free!

MY NO-MERCY HOME (2013, 77 min, North American Premiere)

In this dark, critically acclaimed documentary, director CHOI Mikyung (aka Aori) chronicles the tragic tale of Dolphin, a young woman who had been abused and ignored throughout her life, and is now willing to use film as a positive outlet to share her troubling tale. Sexually harassed by her father and rebuked by her family, Dolphin was forced to escape from her home in order to expose the awful truth of her past. Told through dramatic footage, reenactments, and eye-opening interviews, My No-Mercy Home is the upsetting but ultimately redemptive story of a woman whose family wasn't there for her, and her journey to create a new, supportive family on her own.

The film will be shown in Korean with English subtitles.

The next free Korean Movie Night screening will be of APPROVED FOR ADOPTION (2012, 75 min) on Tuesday, June 17th, 2014.