Korean Movie Night 2013 Series Five: Remembering Park Cheol Soo: A Korean Filmmaking Legend
Presented by Korean Cultural Service NY
TUESDAY, October 1st, 2013 @ 7 PM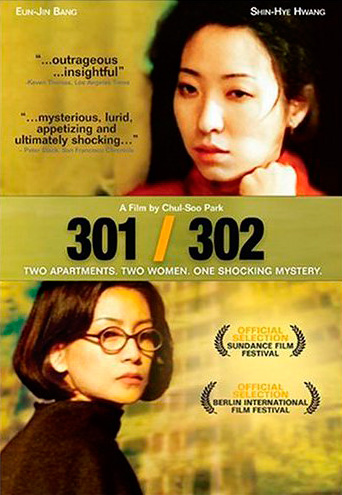 301 / 302

Tribeca Cinemas
54 Varick Street
(on the corner of Canal Street, one block from the A, C, E and 1 train Canal Street stops)

FREE ADMISSION
All seating is first come, first served.
Doors open at 6:30 pm. Film begins at 7:00 pm.

Series Five: Remembering Park Cheol Soo: A Korean Filmmaking Legend

When prolific Korean director Park Cheol Soo died earlier this year after being hit by a drunk driver, film fans around the world took solace in the fact that while he was gone, his amazing, truly independent masterpieces would live on forever. As huge fans of his work, the Korean Cultural Service pays tribute to this amazing man by offering up three of his most acclaimed films.

Park Cheol Soo led the Korean wave throughout the late 90s, influenced by the time he spent in Manhattan and the indie film scene here. Having popularized Korean cinema worldwide, he also discovered Kim Ki Duk who has changed our perception of Asian film. Taken from us well too soon, Korean Movie Night celebrates the life of Park Cheol Soo starting October 1st… delivering three films guaranteed to move you like never before. As Autumn tugs at the leaves from Manhattan's trees and the days become short, warm yourself with the memory of Park Cheol Soo and his cinematic masterpieces – brought to you for free, as always, by your friends at The Korean Cultural Service.

301 / 302 (1995, 97 min)
The powerful, boundary-pushing drama that put director Park Cheol Soo on the map, 301/302 explores the stories of two neighboring women, one who suffers from binge-eating, and the other from anorexia. First at odds with each other, the two women realize that their struggles and dark pasts are not that different – and that their disorders may ultimately bring them together in a very unexpected way. Breaking free from traditional Korean storytelling, the film achieved massive success and became one of the first Korean movies released in North American cinemas.

The film will be shown in Korean with English subtitles.

The next free Korean Movie Night screening will be of GREEN CHAIR (2003, 98 min), on October 15th, 2013.