Korean Movie Night 2013 Special Screening!
Presented by the Korean Cultural Service NY
TUESDAY, September 10th, 2013 @ 7 PM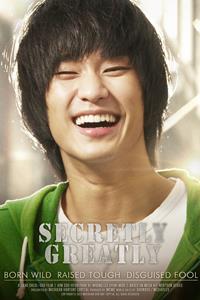 SECRETLY GREATLY

Tribeca Cinemas
54 Varick Street
(on the corner of Canal Street, one block from the A, C, E and 1 train Canal Street stops)

FREE ADMISSION
All seating is first come, first served.
Doors open at 6:30 pm. Film begins at 7:00 pm.

SECRETLY GREATLY (2013, 124 min)
A group of elite North Korean spies, trained since youth, has been dispatched to South Korea where they've disguised themselves as a fool, an aspiring singer, and a high school student. Passing their time without receiving orders from the North, they gradually become accustomed to life as ordinary neighbors in a small town until one day, their mundane lives are turned upside down when a very unexpected "secret and great" mission is suddenly assigned to them. A blockbuster that caters to film fans of all ages, SECRETLY GREATLY is still playing to sold out audiences across Korea! You can't miss this one!

The film will be shown in Korean with English subtitles.

The next free Korean Movie Night screening will be 301/302 (1995, 97 min) with a new series "Remembering Park Cheol Soo: A Korean Filmmaking Legend" on October 1st, 2013.