Korean Movie Night 2013 Series Four: The K-Pop Explosion!
Presented by the Korean Cultural Service NY
TUESDAY, August 27th, 2013 @ 7 PM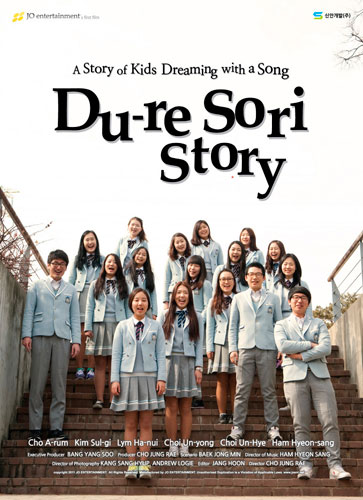 DURESORI: THE VOICE OF THE EAST

Tribeca Cinemas
54 Varick Street
(on the corner of Canal Street, one block from the A, C, E and 1 train Canal Street stops)

FREE ADMISSION
All seating is first come, first served.
Doors open at 6:30 pm. Film begins at 7:00 pm.

Series Four: The K-Pop Explosion!

The Korean Cultural Service NY has been rocking out to Korea's pop music for decades, but only within the past few years has the enjoyable, bubblegum rock known as K-pop seeped into American culture. With groups like 2NE1 and cultural sensation PSY turning heads – and burning up the charts – throughout the world, it was only a matter of time before we tipped our hat to this lovable obsession that Time Magazine calls "South Korea's Greatest Export!"

So grab your iPod and line up with your friends, because this summer's toe-tapping concert's about to begin!

We're bringing New York City a quartet of incredible K-pop-infused films guaranteed to lift your spirits and have you singing along with Korea's unstoppable musical sensation! Let's rock!

DURESORI: THE VOICE OF THE EAST (2012, 108 min)
North American Premiere!

Based on a true story, Duresori: The Voice of the East is shot in documentary style and tells the story of high school seniors Seul-ki and Ah-reum. Like other teenagers, they're stressing over upcoming college entrance exams – and even more so when they're forced to join the school choir in order to fill a remaining requirement. There, their unorthodox instructor blends the principles of classic Western music and traditional Korean song. Though at first they are reluctant to learn, they soon find a love for this exciting blend of music… and are forced to band together when the school cancels their annual summer concert. Will their music survive?

The film will be shown in Korean with English subtitles.

The next free Korean Movie Night screening will be a special screening of SECRETLY GREATLY (2013, 124 min), on September 10th, 2013.