Korean Movie Night 2013 Series Six: A Journey to the Wild Side: Epic Korean Cinema!
Presented by Korean Cultural Service NY
TUESDAY, December 10th, 2013 @ 7 PM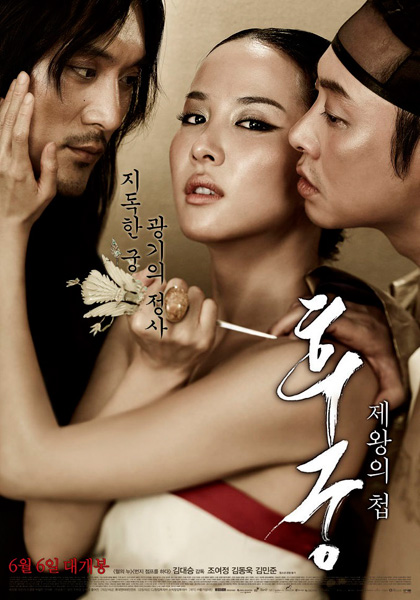 THE CONCUBINE

Tribeca Cinemas
54 Varick Street
(on the corner of Canal Street, one block from the A, C, E and 1 train Canal Street stops)

FREE ADMISSION
All seating is first come, first served.
Doors open at 6:30 pm. Film begins at 7:00 pm.

Series Five- A Journey to the Wild Side: Epic Korean Cinema!

In 2012, The Korean Cultural Service debuted its first series on epic Korean cinema, and the response was unheard of! Well, we've heard your cries and are brining back our most popular series, so get ready to take a journey to the wild side with three all-new Korean epics!

Starting November 12th, join your friends from The Korean Cultural Service at Tribeca Cinemas for three modern masterpieces, and get swept up in the majesty and grandeur. A cold winter is coming, and you're about to be transported into a world of action, crime, and non-stop thrills with three blockbusters epics that span centuries and unite a nation. With big budgets, big stars, and big stories… there's only one word to describe this trio of stunning movies: EPIC!!!

THE CONCUBINE (2012, 122 min)

Poverty-stricken Hwa-yeon decides to offer herself up as one of the king's concubines. But once inside the royal palace, her life becomes a riveting quest for survival as two men become wildly obsessed with her. On one side is the Grand Prince Seong-won, a megalomaniacal ruler drunk with power and lust; and on the other, Kwon-yoo, who has everything to lose if his desire for Hwa-yeon is exposed. As action and political intrigue infiltrate this daring love triangle, the king's palace becomes a hellish prison – filled with overwhelming passion and obsession that these three troubled souls will be lucky to escape from.

The film will be shown in Korean with English subtitles.