Korean Movie Night 2014 Series One: "Wild Days: Coming of Age in 2014"
Presented by Korean Cultural Service NY
TUESDAY, January 14th, 2014 @ 7 PM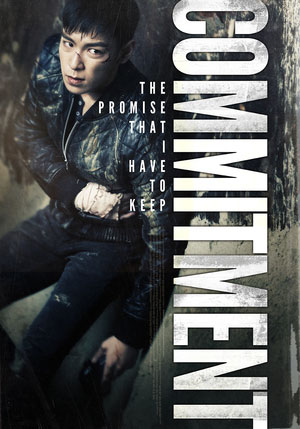 COMMITMENT

Tribeca Cinemas
54 Varick Street
(on the corner of Canal Street, one block from the A, C, E and 1 train Canal Street stops)

FREE ADMISSION
All seating is first come, first served.
Doors open at 6:30 pm. Film begins at 7:00 pm.

Series One - Wild Days: Coming of Age in 2014

It's a new year, which means it's time for a whole new round of incredible free movies at Tribeca Cinemas – presented by The Korean Cultural Service. And to start off 2014… we're going wild!

Starting January 14th, join us for our new series, Wild Days – which showcases four brand new coming-of-age films (including Korea's official submission to the Academy Awards), a cinematic foursome that varies between explosive, suspenseful, and downright sweet. While, on the surface, super-spies and troubled teens don't seem to have that much in common, our new series is all about finding yourself and making the most of life – a concept that we think is the perfect way to kick off a new year! This new series also teams KCS with a number of great new film distributors, and supports the US theatrical releases of blockbuster Korean hits like COMMITMENT – currently in American cinemas!

So bundle up this winter, gather your friends, and get ready for some of Korea's finest new action, thrills, and drama – brought to you for free, as always, by The Korean Cultural Service NY!

COMMITMENT (2013, 113 min)

After his father's botched espionage mission, North Korean Myung-hoon (CHOI Seung-hyun) and his young sister Hye-in (KIM Yoo-jeong) are sent to a labor camp. In order to save his sister's life, Myung-hoon volunteers to become a spy and infiltrates the South as a teenage defector. While attending high school in the South, he meets another girl named Hye-in (HAN Ye-ri) and rescues her when she is attacked. South Korean Intelligence soon discovers the plot and begins closing in on Myung-hoon, while his own government sends a vicious assassin to eliminate him.

The film will be shown in Korean with English subtitles.

The next free Korean Movie Night screening will be of FRIEND: THE GREAT LEGACY (2013, 124 min) on Tuesday, January 28th, 2014.