Cooking with Chef Hooni Kim: Korean Jang & Fermentation
November 17 – 18, 2016
Application Deadline: November 13
Workshops are held at the Institute of Culinary Education (25 Liberty St, New York, NY 10281)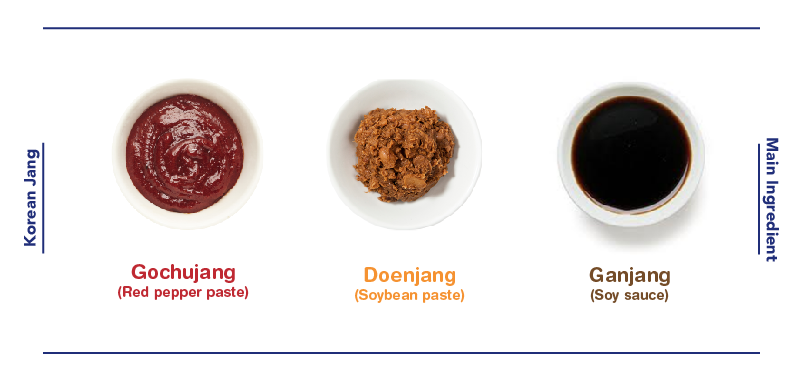 Click here to download Application Form

Due to limited venue capacity, applications are required and confirmations will be provided on a first come, first served basis. We thank you in advance for your understanding.

This fall, join us for "Cooking with Chef Hooni Kim: Korean Jang & Fermentation" to explore the complexities and depth of Korean jang, soy fermented ingredient components that take a key role in Korean cuisine for over a thousand years. So much more than a condiment or an ingredient, jang takes center stage as it takes the technique of fermentation to a new level as they are used in all types of Korean dishes both traditional and with modern twists. Chef Kim will be using the three primary jang of Korean cuisine: doenjang, gochujang, and ganjang over the two workshops.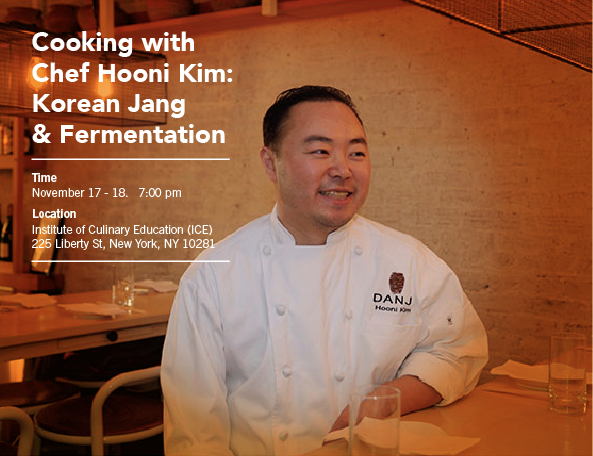 About Hooni Kim

Born in Seoul, Korea, Hooni Kim lived briefly in London before settling in New York City when he was 10 years old. He grew up in New York City, but headed west to the University of California at Berkeley to study biology and obtain a medical degree. Kim eventually changed course to follow his passion for food and returned to the East Coast to attend the French Culinary Institute. He followed up his formal culinary training at two Michelin three-star restaurants, Daniel and Masa.

Hooni Kim is the chef and owner of Michelin-starred Danji, and Hanjan, Kim's critically acclaimed second restaurant in New York. His restaurants have received coveted features in many outlets in the United States such as The New York Times, New York Magazine, The Wall Street Journal, The New Yorker, New York Post, and The Village Voice.

Thursday, November 17, 2016

Eundaegu Jorim
Doenjang Jjigae
Jaeyook Bokkeum Ssam

Friday, November 18, 2016
Bulgogi Beef Cheesesteak Hoagies
Doenjang Tofu Over Rice
Gochujang Bolognese Pasta

Applications are required to attend the workshops and must be submitted via email by November 13th to jjo@koreanculture.org