Secretly Greatly (Special Screening)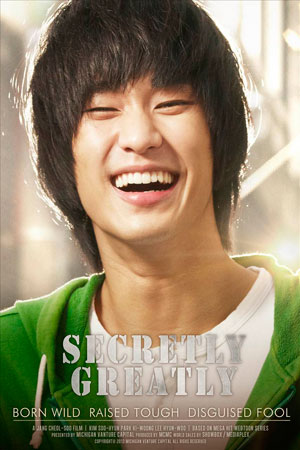 A group of elite North Korean spies, trained since youth, has been dispatched to South Korea where they've disguised themselves as a fool, an aspiring singer, and a high school student. Passing their time without receiving orders from the North, they gradually become accustomed to life as ordinary neighbors in a small town until one day, their mundane lives are turned upside down when a very unexpected "secret and great" mission is suddenly assigned to them. A blockbuster that caters to film fans of all ages, SECRETLY GREATLY is still playing to sold out audiences across Korea! You can't miss this one!

Tribeca Cinemas:
54 Varick Street, on the corner of Canal Street, one block from the A, C, E and 1 train Canal Street stops

Free Admission:
All seating is first-come, first served. Doors open at 6:30PM.