Association des Artistes SONAMOU
March 28 – April 27
Gallery Korea of the Korean Cultural Service NY
Opening Reception: Wednesday, March 28, 6-7 PM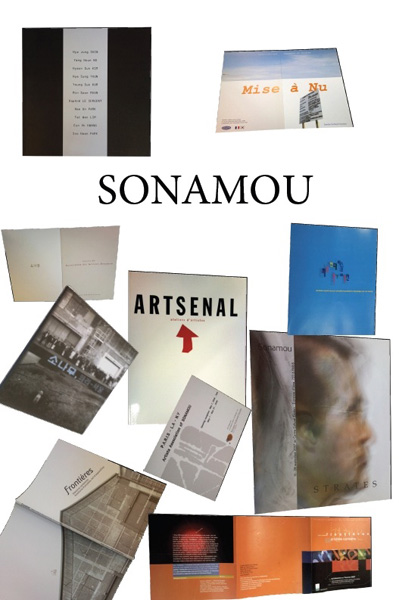 The Korean Cultural Service New York is pleased to present its first Call for Artists 2012 exhibition titled
Association des Artistes SONAMOU
on view March 28th - April 27th at Gallery Korea.
This exhibition will display works by the association SONAMOU which is a group of renowned Korean artists residing in France. The association SONAMOU was established in 1991 by 25 Korean artists who resided around Paris. They launched the organization in an old tank factory at Issy-les-Moulineaux. Before the workshop was closed down at the end of 2001, they showed numerous works and grew to 45 members from 21 different countries.
The association des Artistes SONAMOU does not merely exist as a group of artists but it also contributes to cultural exchange between Europe and Korea. As the association enters the 20th year, gallery Korea is honored to exhibit works by artists from SONAMOU. In this exhibition ten artists from the association des Artistes SONAMOU will be participating and showing various works from paintings to sculptures.
The exhibition includes works by CHOI Hyun Joo, HAN Hong Su, HAN JungHee, KIM Hyeon Suk, KIM Hyeong Jun,KIM Sibo, KIM Young-Hee, KUM YoungSuk, KWAK Soo Young, KWUN Sun Cheol, LEE Bae, LEE Jongwang, MOON Chang Dawn, and MOON Min Soon.
The exhibition's opening reception will be held on Wednesday, March 28th, from 6 to 8 PM at the Gallery Korea of the Korean Cultural Service New York.
For more information, please contact the curator of the Korean Cultural Service NY at hyangaoao@koreanculture.org.