New Opening Reception Date Announcement




​The Korean Cultural Center New York and the Korea Foundation are happy to announce our new [MA:T] AS IT IS Exhibition opening date, Wednesday, October 5th! We will be holding a private press/media event from 6 to 7 pm, and the the public opening reception will begin at 7 pm until 9 pm.





Thank you for your patience and support and we look forward to seeing you soon.





알려드립니다


한진해운 사태로 불가피하게 연기되었던 뉴욕한국문화원과 한국국제교류재단의 공동 기획 특별전 '맛[MA:T]-AS IT IS'의 개막 행사가 오는 10월 5일(수) 저녁 6시부터 9시까지 개최됩니다. 당일 저녁 6시부터 7시까지 미디어/프레스 단독 프리뷰, 7시 이후 부터는 일반 관람객들이 리셉션에 함께 참여할 예정이니 일정 참고해 주시기 바랍니다.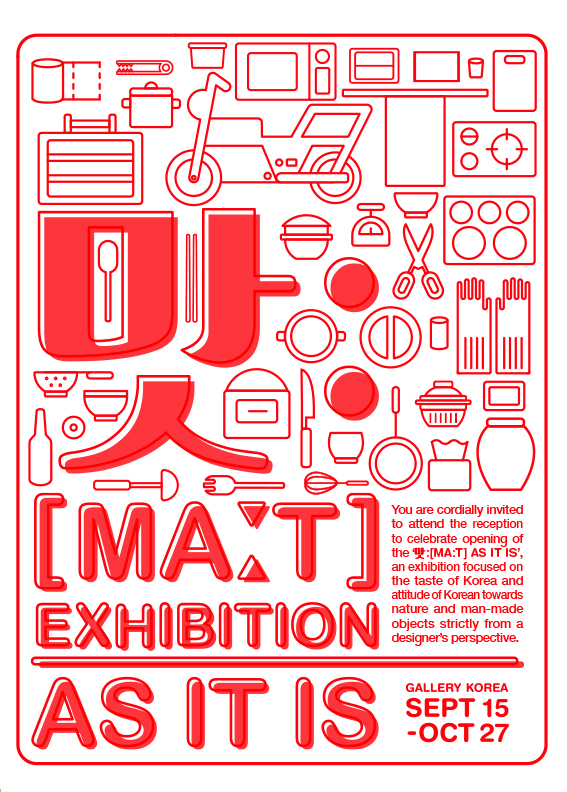 맛: [MA:T] AS IT IS
Opening Reception:
Wednesday, October 5th, 2016, 6-7 PM (Media/Press Only) / 7-9 PM (Public Reception)

The exhibition title, '맛:[MAT],' literally meaning 'taste' in Korean, describes how the 맛:[MA:T] As It Is exhibition focuses exclusively on the notions of taste of Korea and the Korean attitude towards nature and man-made objects. Formulated from a designer's perspective, the exhibition explores several dynamic aspects of 'taste' that relate not only to the consumption of food, but to the different styles of cooking and sharing food, the objects that surround food, and the physical and emotional 'taste' of the dining environment and experience as a whole.

The idea for 맛: [MA:T] As It Is originated from contemporary Korean food culture that stems from traditional methods, customs, and habits passed down through generations. This exhibition breaks down Korean food culture into four broadly defined categories--steamed rice, alcohol, kimchi, and delivery--which allows viewers to gain a clearer understanding of the perception of food in Korea. While these four categories offer a palatable, comprehensive definition of Korean food culture, the exhibition does not follow a folkloristic approach and is not based on systematic research in cultural anthropology, and therefore does not try to comprehensively capture the intricacies of food and taste in Korea.

Yet an overwhelming strength of this exhibition is its fresh outlook towards Korean culture. Unlike previous exhibitions, which have often presented ornate and carefully manicured symbols of Korean culture, the MA:T exhibition showcases common objects that are typically considered unsophisticated or not "special" by Koreans. This exhibition works to shatter existing stereotypes and introduces a new stage for Korean culture to present itself in a more positive light to New Yorkers, and through its realistic, authentic, and objective points of view, encourages the audience to interpret this art as their own.


Click Here for Full Exhibition Description by Curator Sang-kyu Kim and Hyo Jin Yoon

EVENT SCHEDULE
"OPENING RECEPTION" (PUBLIC EVENT)
OCTOBER 5, 2016, 7:00-9:00 PM
A free admission opening reception for the public. With specialty catering and entertainment, this event utilizes the displayed objects at the exhibition in order to engage audiences and to encourage them to share their experiences on social media.


"KIMCHI MAKING WITH GRAND MASTER SOON JA KIM"
October 6th: 2~4 pm; 7~9 pm
October 7th: 2~4 pm; 7~9 pm
at the Korean Cultural Center New York
(460 Park Ave. 6th Floor, NYC)
Our application deadline is October 4th!

Click here to download Application Form

This fall, join us for a kimchi making class with master Soon Ja Kim, designated as the first "Kimchi Master" of Korea by the Ministry of Agriculture, Food, and Rural Affairs in a truly special two-day workshop presented by the Korean Cultural Center New York. Each workshop (4 in total) will consist of an overview of kimchi and its history, a demo from Master Kim, and a chance to make you own kimchi firsthand!

Due to limited venue capacity, applications are required and confirmations will be provided on a first come, first served basis. We thank you in advance for your understanding.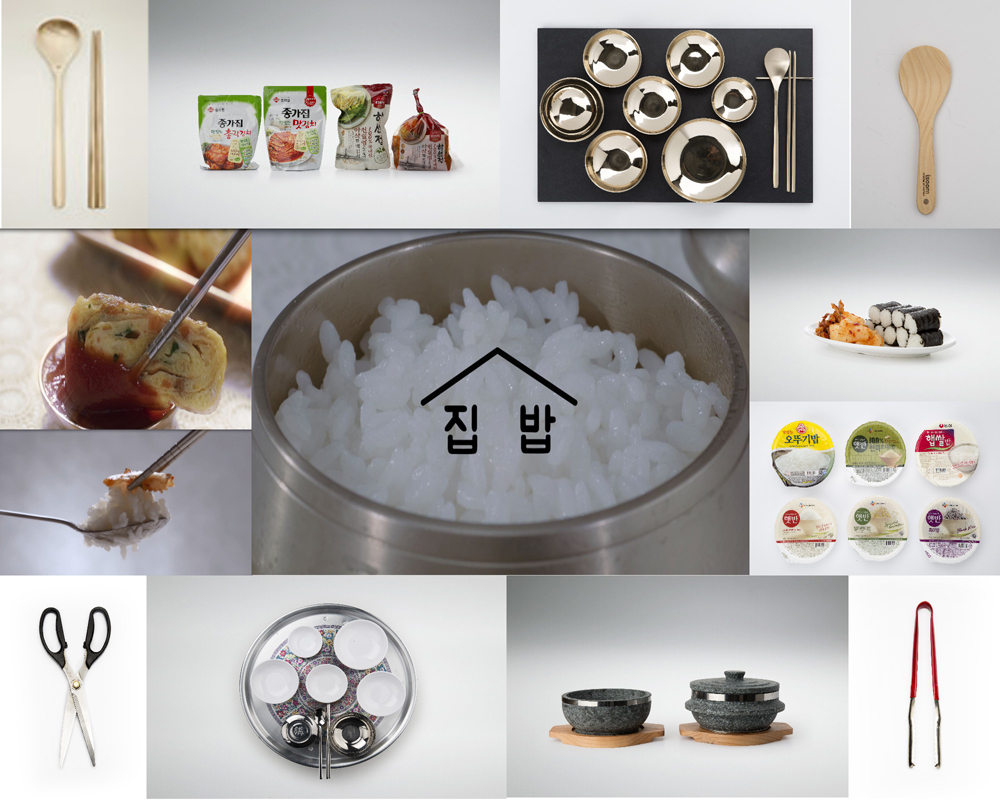 Part 1: Kimchi and Rice

The undeniable staple food of Korea is bap made of white rice. There is also a mixed grain bap, which is rice mixed with barley, sorghum, beans, adzuki beans, and other grains. Bap is made by boiling the grains and fruits with rice so that they may absorb the water, letting it rest for a sufficient amount of time. Different kinds of bap can be made by mixing special ingredients into the broth such as vegetables, seafood, and meat. Bibimbap is a popular dish where different kinds of vegetables and meat are placed on top of the bap and served together.

Kimchi, a fermented dish made with vegetables and a variety of seasoning ingredients, is paired with a bowl of steamed rice and is an essential part of every Korean meal. When consumed in moderation, kimchi has various health benefits as it is rich in vitamins A and C and helps boost the immune system. It is the most well-known Korean dish amongst foreigners.

During the Three Kingdoms Period (57 - 668 AD), making kimchi required a very simple recipe of salting and storing napa cabbages in an earthenware vessels and allowing them to ferment for extended periods of time. Yet due to the modernization of the kimchi-making process, what was once just a simple salted pickle has now become a international phenomenon of over three hundred varieties, each with its own unique flavor resulting from differences in climate, geographical conditions, local ingredients, methods of preparation, and preservation.

In the old days, kimchi was an important source of vitamins in the winter when fresh vegetables were unavailable. While this fact still holds true, modern technology has allowed for the widespread availability of vegetables in any season, making the kimchi of today less of a necessity for survival and more of an artform whose flavors have led it to receive worldwide attention.

Source from the Korean Food Foundation
http://www.hansik.org/
RELATED WORKS ON DISPLAY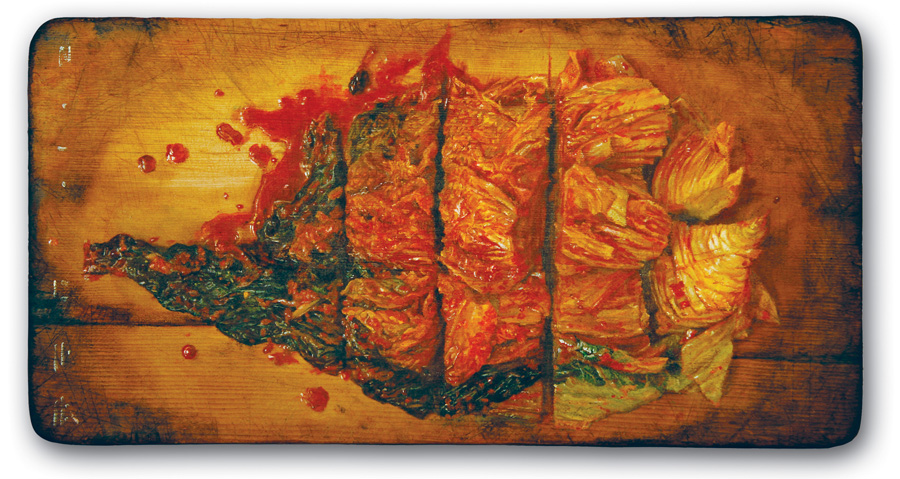 Oh Mother-Kimchi by Eongon Kim
Oil painting on cutting board
450 x 230 x 23 mm
2010
Private Collection of Sanghwan Lee

The artist Eon-gon Kim obtains old used cutting boards that hold the traces of a long history. Based on the users' individual stories, he represents the ingredients such as kimchi and fish on the board.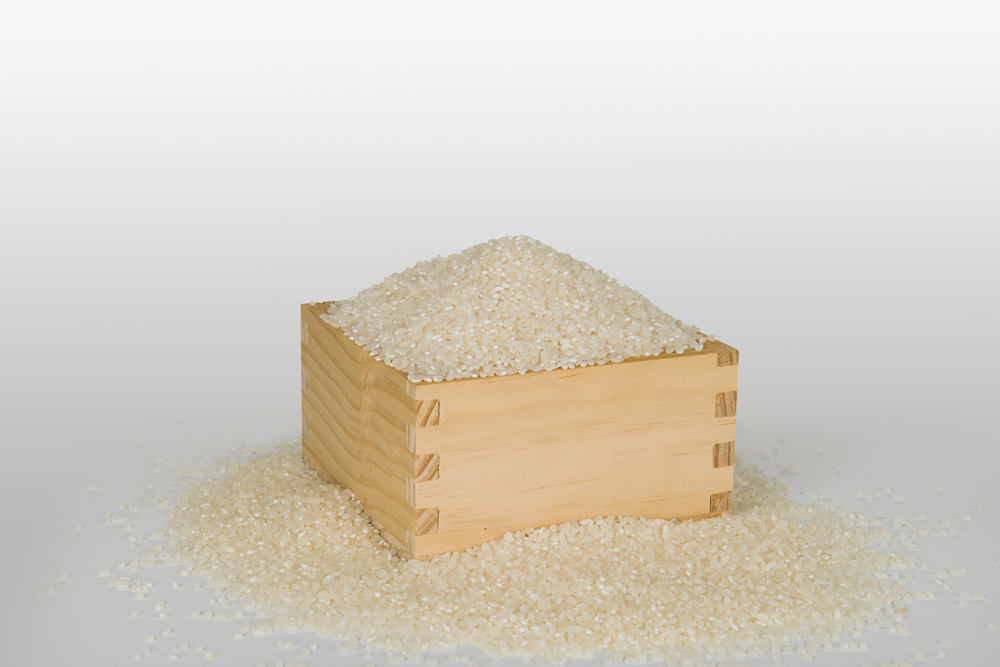 Doe[t]bak (Measuring Unit)
Wood
140x140x78mm
2015
SamhwaArts&Crafts

Today the amount of rice is marked in weight, but in the past it was measured in dimension. In Korean Traditional measurement, the units for crops include 'hop' and 'doe.' 'Doe' is approximately two handfuls of an adult male. Using weight measurements versus traditional measurements depended on the preference of the rice seller.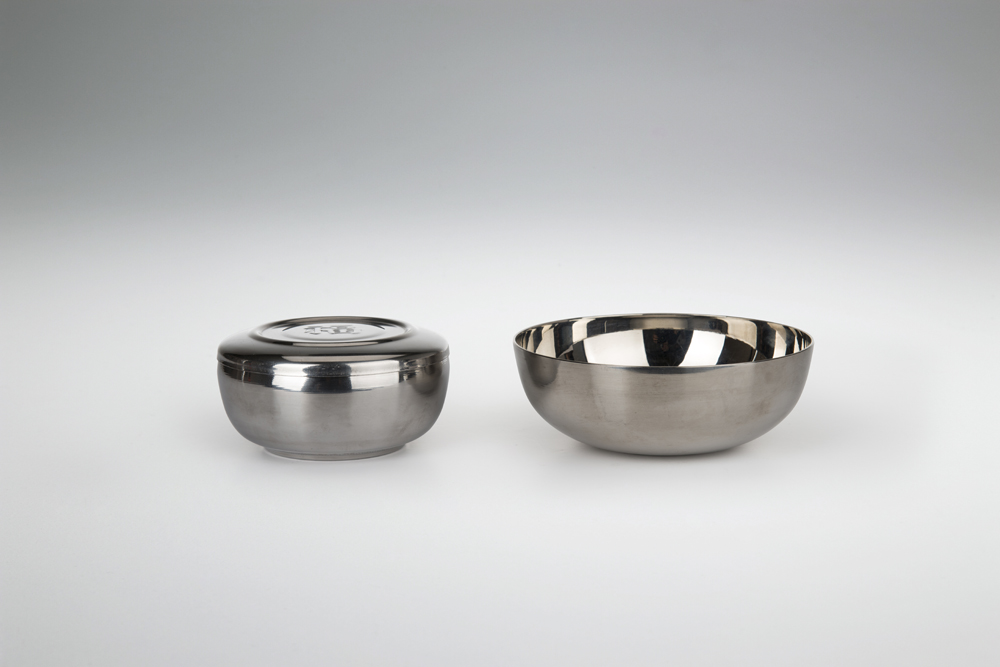 Stainless Steel Rice Bowl
Stainless steel
Ø102 x 50mm/ Ø132 x 47mm/
2015
Kumsung Art Co., Ltd./ Weolkwang

'Rice Bowl' (Gong-gi, literally meaning an 'empty bowl') first appeared in the mid-1960s when rice production was cut significantly as a result of a government policy aimed at reducing rice consumption. As the number of eateries increased, rice consumption decreased. Instead of filling a very large bowl to the brim with rice, which had been the custom before the policy, people began to use smaller bowls to as a response to the policy, and thus the Rice Bowl became the standard for a meal.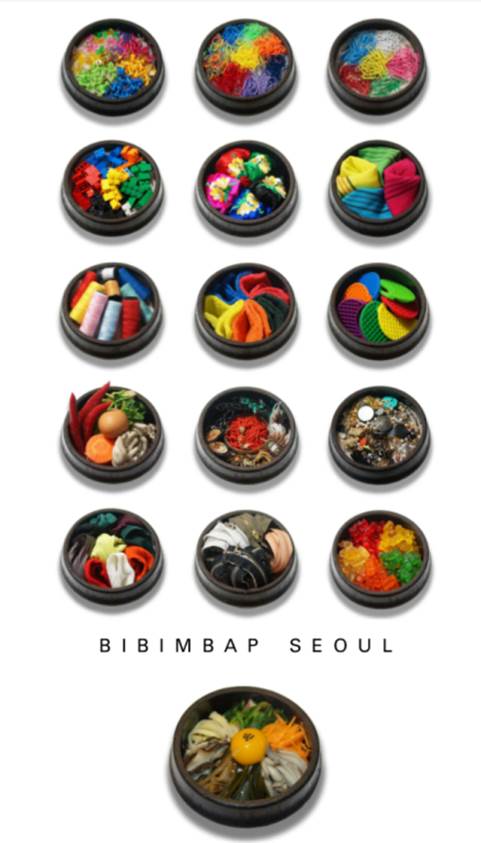 Bibimbap Seoul by Sulki Kim
Mixed Media
Container: 175 x 115 x 22 mm (60 pcs)
Poster: 900 x 2000 mm
2015

"Bibimbap itself is the city of Seoul. I roamed around the city and found colorful items such as accessories and scrub towels to use for this piece. I placed them in the ttukbaegi (earthen pot) to make a bibimbap, and packed the ingredients to resemble side dishes displayed in stores."

Korean Restaurants in New York

Soju Haus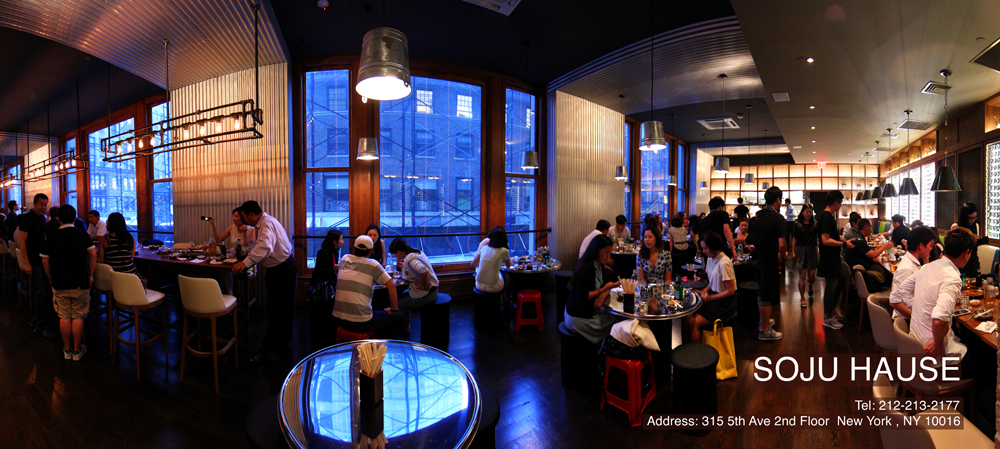 Soju, this is the most popular liquor in Korea and it represents Korean liquor. The motive for opening Soju Haus is to impact others in the way that Soju, Korean liquor has helped everyone. In food culture, liquor and food are always having a connection.
Because Korean food is not excellent with wine or whiskey, Soju Haus serves real Korean food which works well with Soju and any traditional Korean liquor. Soju Haus would like to spread Korean culture in New York City which is by far the most influential trendsetter in the food/culture industry.
Soju Haus offers simple, well-known ingredients, generous servings, and comfort that can give good company with others while enjoying great food and liquor. This is a business that expresses its fine composite art that extenuates Korean dining and its rich food culture.

Jongro BBQ


Jongro BBQ is a Korean barbecue restaurant that plays on the theme of retro working class restaurant for enjoying simple grilled meats with soju after a hard days work. We only believe in fresh never frozen meats from very specific regions, beef from greater Omaha and soy bean fed pork from Cheshire all served with Korean bbq "chan" that enhances the experience. A 1970s interior of warm wood highlighted with old bicycles and vintage magazines will make you feel like you're in a small Korean town lost in time.

POCHA 32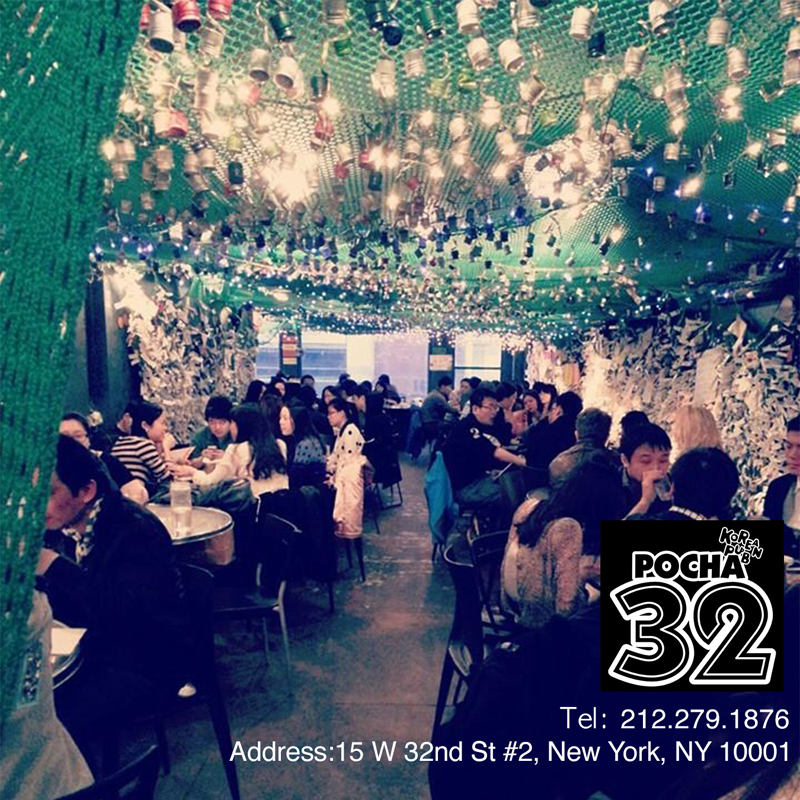 First of all, 'pocha' literally means 'alcohol carriage' in korean. The concept of Pocha 32 is very similar to food vendor trucks in ny but with alcohol and outside seatings.

We brought this concept to ny but indoors. We have dishes that are popular in korea and go very well with morean alcohol.



PART 2: Liquor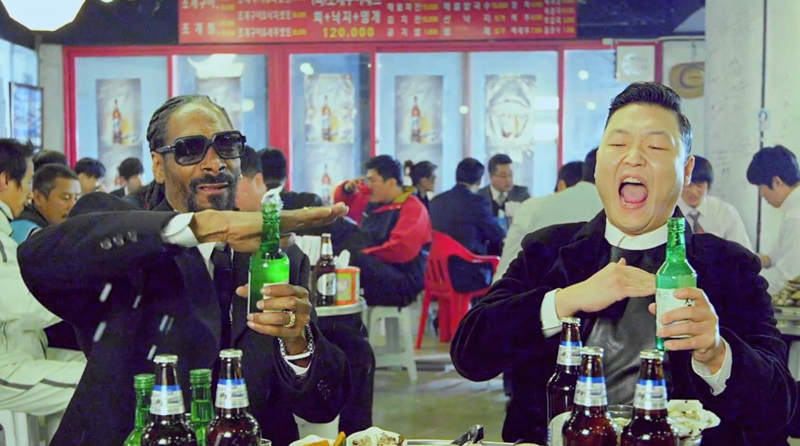 Image captured from PSY's music video, Hangover

For Koreans, alcohol is a lifelong companion in times of both sorrow and joy. Since ancient times, Korean people have enjoyed making their own liquor from healthy ingredients. Traditional liquor is often called yakju (약주), meaning "medicinal alcohol," and with light to moderate alcohol use it is believed to provide a myriad of health benefits. In modern times, yakju is often offered as a gift from one person to another as a way to cherish friendships.

Korea's representative traditional liquors are soju (소주) and makgeolli (막걸리). Their low price point makes them quite popular, and they can be easily purchased in grocery stores and small corner stores across Seoul, as well as in other cities and small towns. For those looking for more quality products, specialty local liquors such as Gyeongju Gyodong Beopju, Andong Soju, and Munbaeju are made in the traditional method, bringing with them a unique deep flavor and taste. The liquors are usually packaged in luxurious boxes, making them perfect gifts, and can be purchased at specialty liquor shops, department stores, or specialty stores in each region.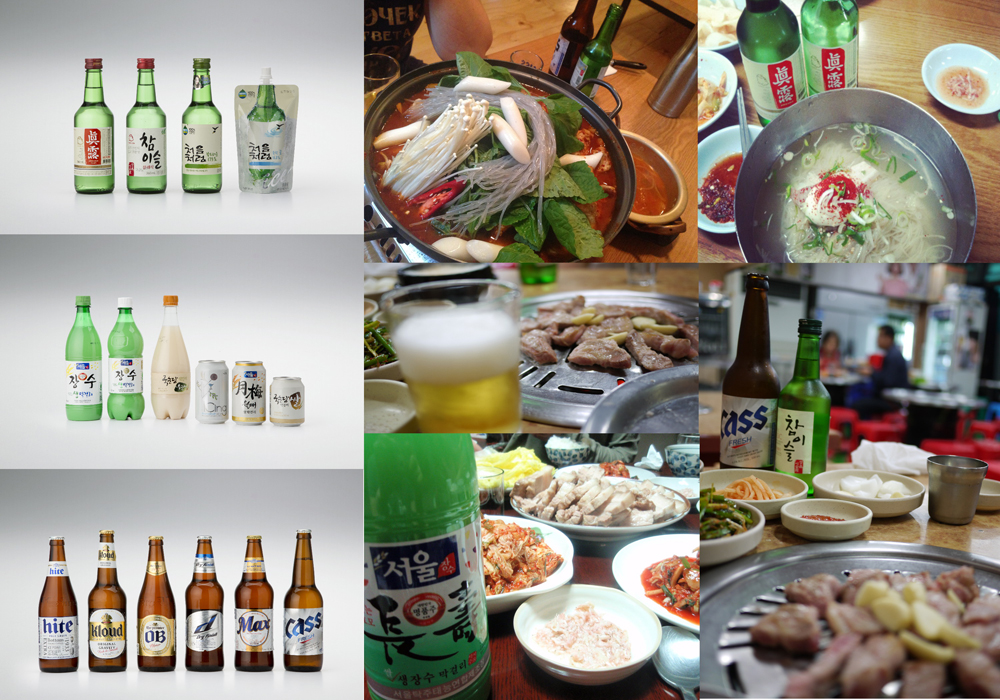 Soju 소주

Soju is the most popular liquor in Korea. The most common type is diluted soju, which is mass-produced by mixing water with spirits, a process that differs from the traditional method of distillation. The best known brands are Chamisul (참이슬) and Chum Churum (처음처럼). While all have the same soju base, locally produced alcohols are generally made using the traditional distillation process and are considered to be of higher quality.

Andong Soju is a traditional distilled liquor, aged for a long period of time for a deeper flavor. The distilling process has been handed down for years in Andong-si, Gyeongsangbuk-do province. The alcohol content of Andong Soju is relatively high at 45 percent, however soju is more commonly sold with an alcohol content of 20-35 percent.

Leegangju, one of the finest liquors from Jeonju-si, Jeollabuk-do, is made by mixing in pears and ginger. Munbaeju is a traditional liquor that has been made for generations in Pyeongan-do in modern day North Korea. It is now also being produced in Seoul by a Korean Food Grand Master.

Makgeolli 막걸리

Of all of Korea's traditional alcohols, makgeolli has the longest history. It is made by mixing steamed glutinous rice or wheat with nuruk (a fermentation starter culture) and water, and then leaving the mixture to ferment. It has a milky, opaque color and a low alcohol content of 6%-13%. It is relatively low in calories and high in proteins. It also contains high levels of yeast and lactobacillus. I-dong Makgeolli, produced in Pocheon-si, Gyeonggi-do, is a type of makgeolli that has a sweet and tangy taste similar to carbonated water. Recently, different flavors of makgeolli have become quite popular, including yuja (citron), ginseng, and omija makgeolli.

Korean Traditional Drink made in NEW YORK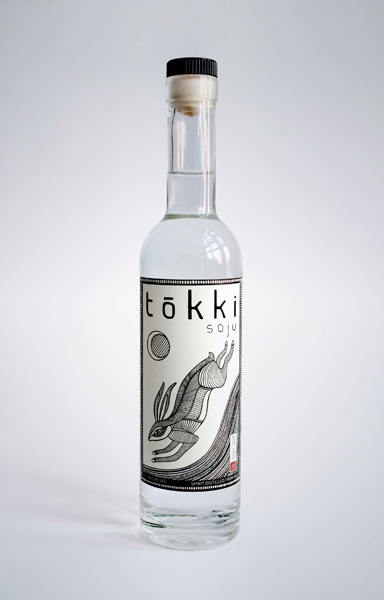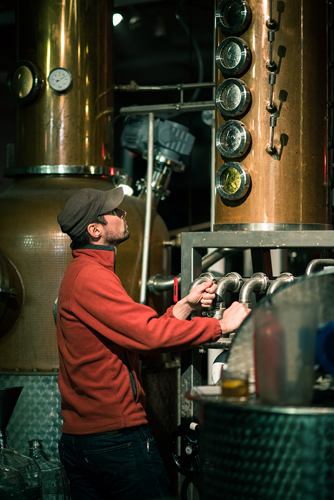 Tokki Soju, the first American hand crafted traditional rice soju. The owner and creator of Tokki, Bran Hill launched Tokki on Feburary 2016 after studying Korean fermentation techniques in Seoul. You can now find your Tokki in Brooklyn, Manhattan, and Queens including at restaurants including Insa,Tygershark, Oiji, Barn Joo, and Debasaki. You can also find it at stores such as De Wine Depot, Herald Square Spirits, and Bottle Shoppe.

Find more about Tokki at http://tokkisoju.com/

RELATED WORKS ON DISPLAY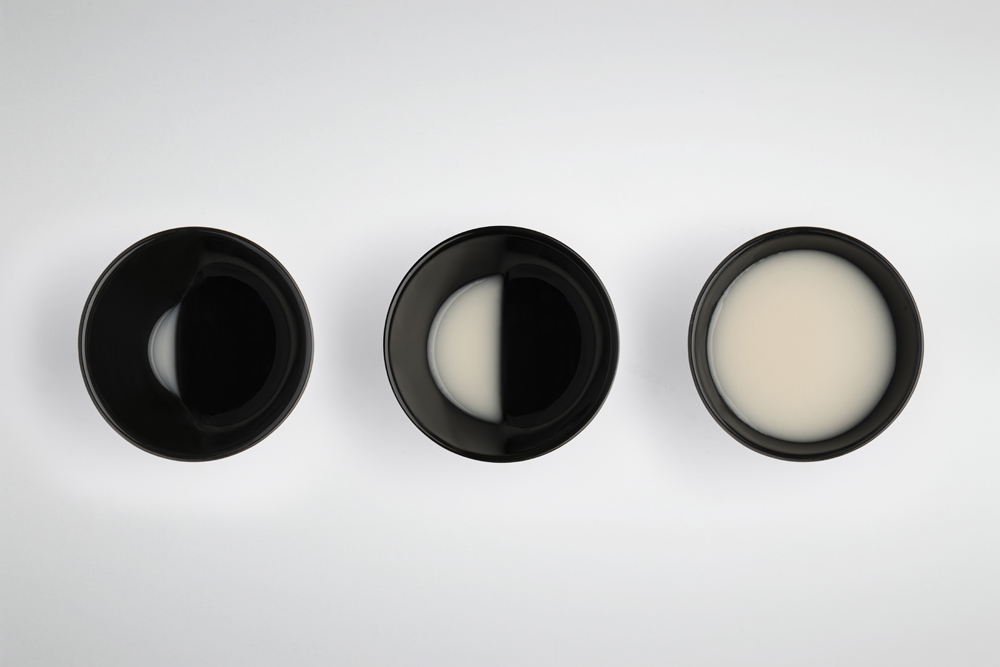 Moon glass
Ceramics
112 x 68 mm
2011

Moon glass is designed to invoke the image of the moon when Makgeoli is poured in the glass. When pouring Makgeoli, the moon swells; as one continues to take sips, the liquid shifts from a full moon shape into a half moon, and then into a crescent, and finally the moon disappears as the drink is finished.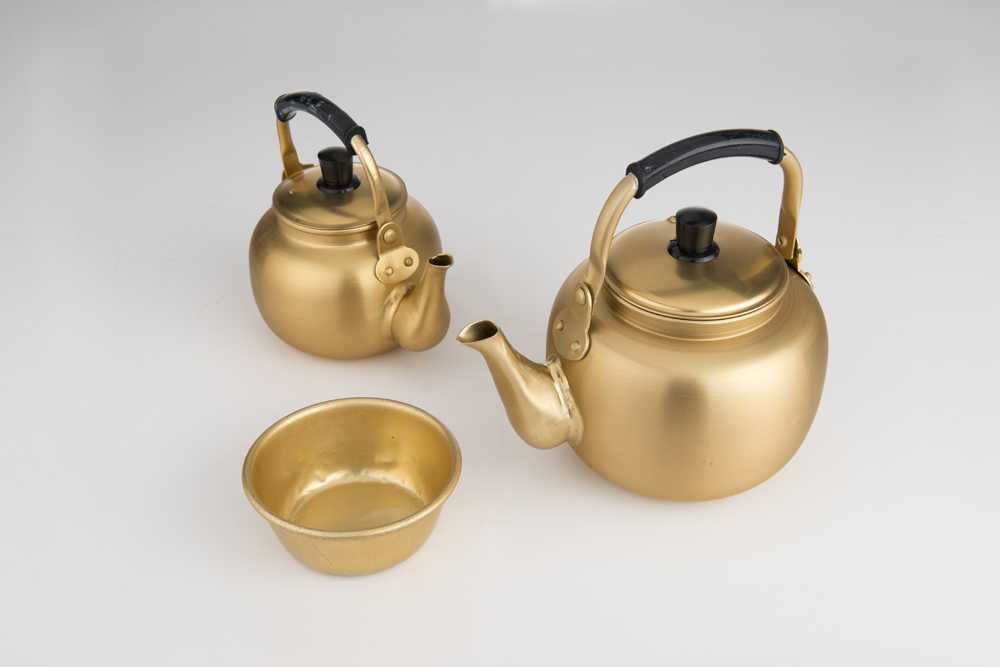 Makgeolli Kettle
Aluminum
117 x 115 x 180 mm
210 x 150 x 220 mm
2015
Daewon Light Metals
Makgeolli Cup
Aluminum
120 x 50mm
Production Year Unknown (Used)
Manufacturer Unknown

PUBLICATION

맛 MA:T Exhibition Catalogue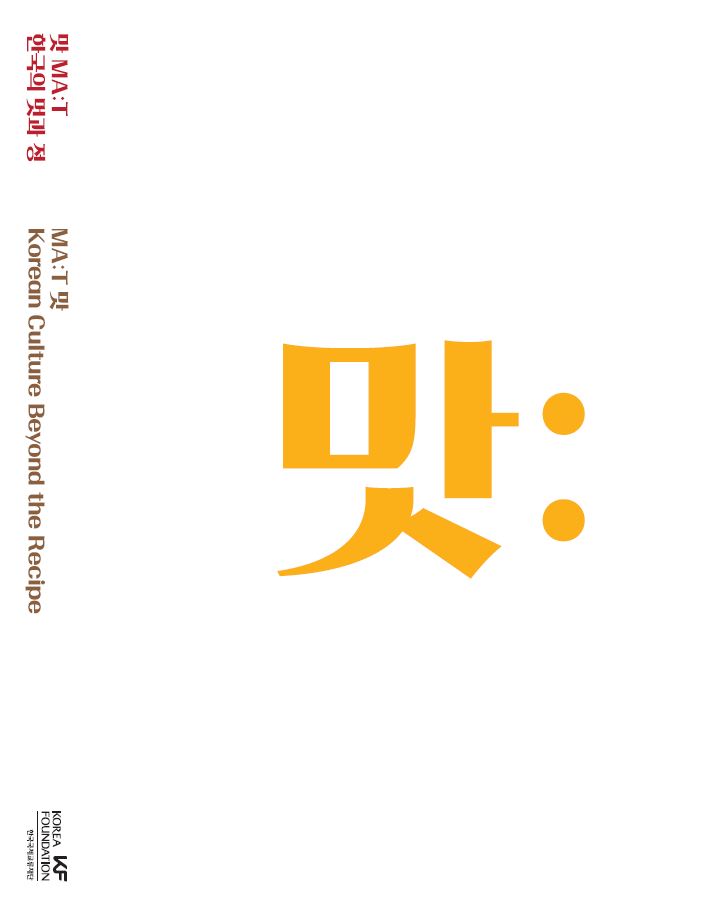 The exhibition catalogue for 맛 MA:T–AS IT IS (original title: 맛 MA:T: Korean Culture beyond the Recipe) was published in 2015 for the exhibition held at the KF Gallery, Seoul, and a touring event in New York City, on September 15-October 27, 2016.

The "MA:T" in the exhibition title is meant to express the Korean gusto from a design perspective. MA:T can be used for various applications, in addition to food, such as "son-ma:t," which refers to a notable dexterity and sure-handedness in the crafting or creation of an object. On the surface, this exhibition might bemuse visitors with things related to Korea's food culture, but the underlying message is concerned with how Koreans approach nature and objects, and their organic methods to solve problems.

This catalogue will be available for purchase at Korean Cultural Center in New York during the exhibition period (September 14 – October 27, 2016). Please ask our receptionist for purchase. $15-Cash only

Published by the Korea Foundation
Authors (Curators): Sang-kyu Kim, Hyo Jin Yoon



Featured at out Opening Reception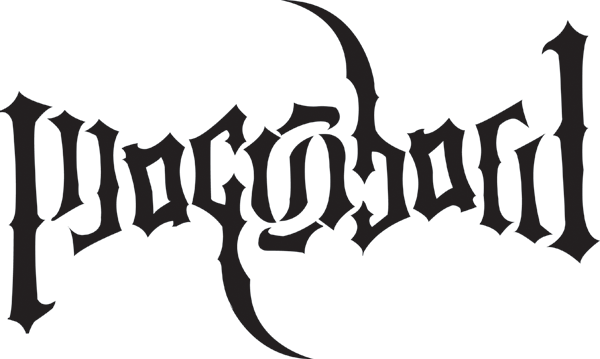 MACROHARD
DJ/Producer

MACROHARD. It's a pun. It's a statement. His productions and sets range from Moombahton, Glitch-hop to Deep House and whatever genre he deems representative of his style. Growing up in America, his roots are deep in Hip-hop, and he occasionally represents his Korean side with remixes of Korean music. He has put out tunes on such labels as Moomba+ Records (USA), After Mess Records (MEX), Paper Noise Records (FR), and Daily Earfood (Global) allowing him to be covered on leading EDM and even Hip-hop blogs such as EDM.Net, Trapstyle, TheBunnyHut, Hypem, ThisSongSlaps, Generation Bass, DatPiff and many more. In 2013, MACROHARD became a proud member of Korea's prestigious EDM label, Oh!Records, and in 2015, Lalabela Music Group in New York (headed by the 7-time Grammy winning producer "Commissioner Gordon" Williams). Two of his beats were used in A&R Room Mixtape 'Aug 11' which featured such artists as Pharrell, N.O.R.E. and De La Soul. After playing at most major venues in Korea (including Club Octagon, #9 in DJ Mag rankings) supporting artists like Diplo and Fare Soldi and sharing lineups with Netsky and Eddie Halliwell, the South Korean has finally returned Stateside to officially launch his US career. Most recently, his unreleased track was spun on BBC 1xtra's Diplo and Friends by the artist LIZ, of Mad Decent and Colombia Records. Finally, his original tracks have been selected by Adidas, two years in a row, to be played in their stores across South Korea.

Presented by




Sponsored by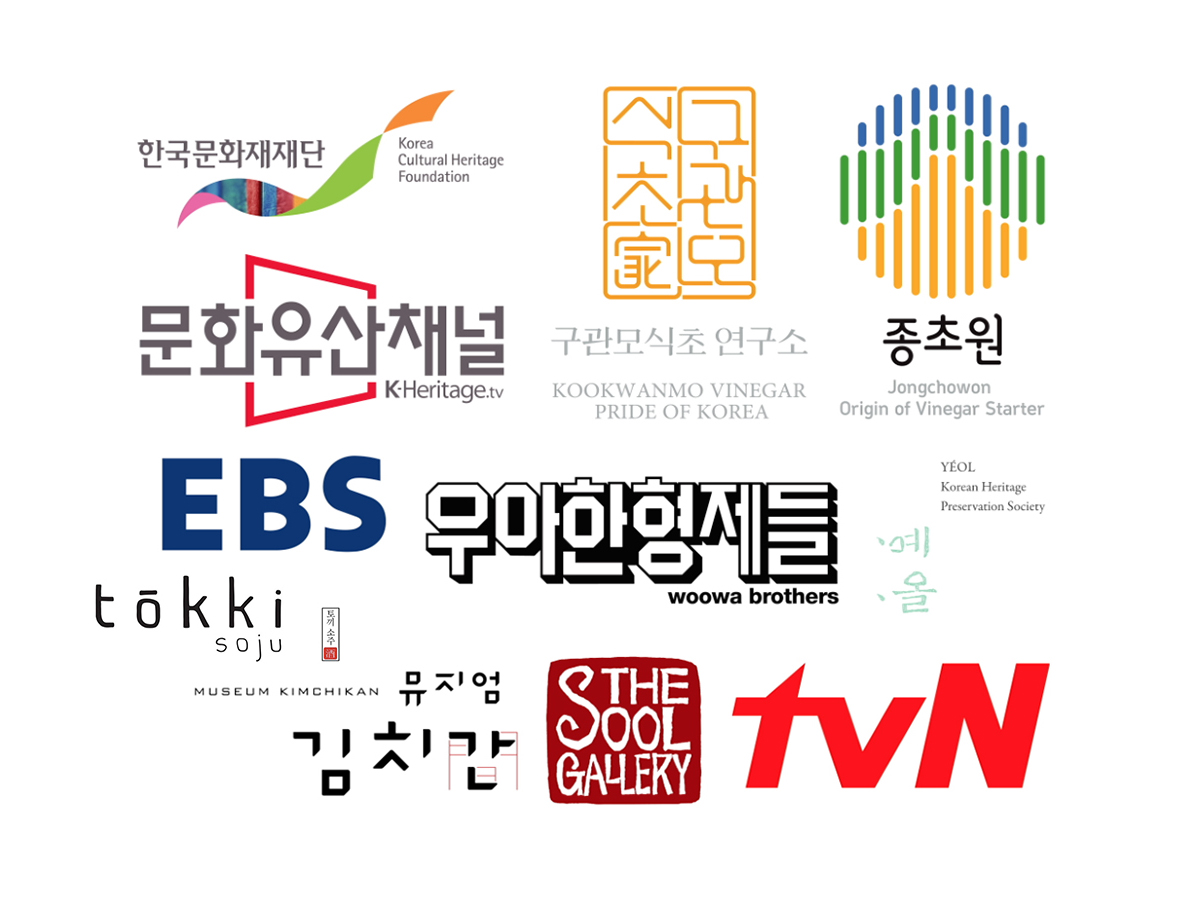 Participated Designers/ Artists/ Studios
Design Studio 203, Andong Doma (Yeong Heung Ji), House of Byeonsado (Jaesun Byun), Gowoon Choi, Jung-you Choi, D3 x Bruder, Jayul Design Lab, Seung Mo Je, Dajung Jung, Eongon Kim, Seul Ki Kim, Soo Young Kim & Ki Sang Gio, Sang-min Kwak, Hyun Bae Lee & Sang Chol Rhee, Sangjin Lee, Maaterial, Dong Min Shin x Filament & Co., Hwa Su Song, Zero Lab, and other individual makers