STOP, UNRAVEL, ABSORB – The first Call for Artists exhibition of 2016 presented by the Korean Cultural Center NY challenges audience to reflect on their lives through contemporary art

Opening Reception on Wednesday, April 20th, 2016 6pm at Gallery Korea at the Korean Cultural Center;

On view from April 20th to May 20th, 2016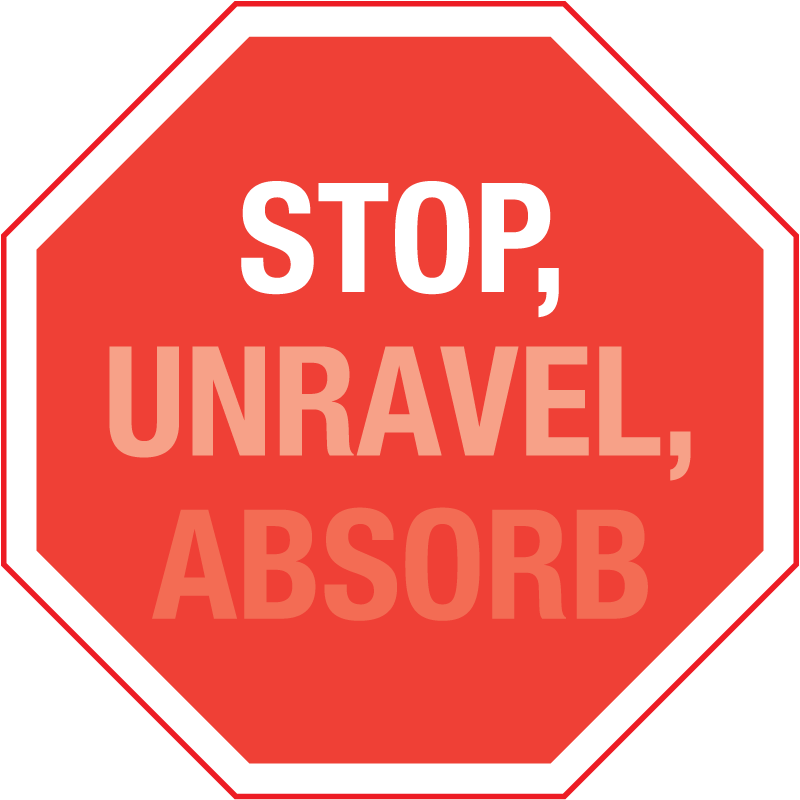 "Art reflects life. Just as life happens in the relationships between people,
art happens between the artist and the viewer."
– Michelle Kim, Guest Curator
The Korean Cultural Center New York presents the 1st Call for Artists 2016 exhibition STOP, UNRAVEL, ABSORB, a group exhibition guest curated by Michelle Eunoak Kim and selected by the Korean Cultural Center New York for the official 'Call for Artists 2016.' The contemporary pieces selected for the exhibition is an aim to reveal the very essence of what art means to the young artists – to observe the world and life that is happening around us, to unravel the complexities of space and time, and to absorb the experience as a whole.

The exhibition brings together eight creative young artists: Bonjeong Koo, Inyoung Seung, Pablo Alvarez, Hojung Jang, Yikwon Peter Kim, Youngsu Lee, Bosuk Hur, Hyunjoo Yeun and their contemporary pieces that span various platforms of art including paintings, pen drawings, collages, and architectural installation pieces.

The three words of the title—stop, unravel, and absorb—represent the processes of finding the fundamental meaning of life. The artists, from all different corners of the world, take a moment to think, recognize, and learn what their unique lives mean in order to recreate their experiences through art. In this exhibition, viewers are given a chance to reflect on the contemporary artworks of the eight artists, and are challenged to stop, unravel, and absorb their own lives through art.

The Korean Cultural Center New York's 'Call for Artists' is an annual competition that selects artists to be presented at the Gallery Korea. The Korean Cultural Center commissions internationally renowned art critics and curators as judges to select works of art of artistic excellence without boundaries. This year, the Executive Director of The Armory Show, Benjamin Genocchio, participated as one of the judges at the 'Call for Artists 2016.'

________________________________________

The exhibition of Call for Artists 2016 will be on display from April 20th to May 20th, 2016 from Monday – Friday, 9 am – 5 pm.

Reception:
Wednesday, April 20th, 2016. 6-8 PM

Organized by:
The Korean Cultural Center, New York
460 Park Avenue, 6th Floor
New York, NY 10022
(Entrance on Park Avenue)

Detailed information about the exhibition is available on the website at koreanculture.org.

Artist Statements on Select Pieces: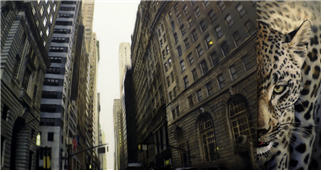 Bonjeong Koo, Jungle; Morning of a Sentry
Bonjeong Koo's canvas painting embodies the message of pride and prejudice by juxtaposing a street view of the concrete jungle New York City with the face of a beast in a real jungle. The seeming relationship of these two worlds has no similarity. The existence of the other is irrelevant to a continuation of each other's lives. Thus, the indifference is captured as pride in the self, which leads to prejudice about both worlds. The juxtaposition, however, reveals a strange, organic connection between the two 'jungles'; survival of the fittest governs the two worlds. By intersecting these worlds, Koo is comparing the world of New York, where we chase capital in the center of the world economy, to the world of fierce animals hunting prey.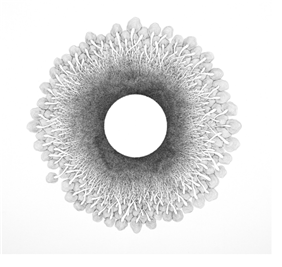 Inyoung Seong, Proud
Inyoung Seoung's pen drawing meticulously maps the interplay between the suppressed desires and deepest emotions of the subconscious and consciousness. As members of society, we exist as a whole that has no personality. Yet, as an individual entity, every person possesses different desires and characteristics. Seoung reflects this nature on the canvas. The repetitive lines, which are different in length and width, are connected as a whole. The artist's intention here is to observe how the audience experiences and interacts with the space recreated by the artist.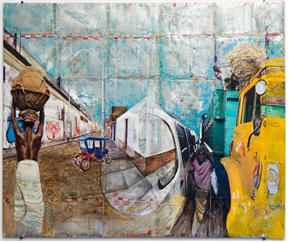 Pablo Alvarez, Third World Piazza Del Popolo
Pablo Alvarez collects bits and pieces from his youth in Mexico and recreates them in a series of collages. In piecing together his recollections of space, time, and people, he employs a spectrum of media and techniques. He does not hesitate to experiment with creative means to communicate his story to the audience. Most notably, Pablo has recycled innumerable soda cans, scratched off their painted surfaces, flattened their cylindrical shapes, and threaded them together with wire to create his own canvas. Collage-making is the medium that allows him to capture the full extent of his identity.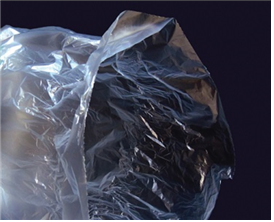 Hojung Jang, The Substantial Existence in Ordinary Object
Hojung Jang elevates a daily object from its mundane status as a disposable element of modern life to a substantial proof of existence. Jang traces the seemingly random creases left in an empty plastic bag, coats them with light, and depicts them in a hyper realistic way. Through tracing and coating every crease with light drawn by the hand of an artist, the trivial object becomes recognized as invaluable. This mirrors the discourse and mental process of how we perceive contemporary art. The once-disposable bag serves to visualize and contextualize the sublime meaning contained in the object. Hence, the artwork asks us to reexamine the value of objects in our daily life and art.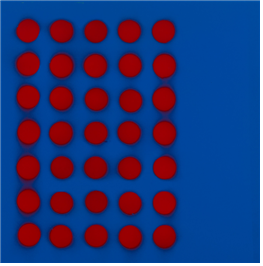 Peter Yikwon Kim, Three Generations in Dialogue
Peter Yikwon Kim's primary message is the communication and conversations that help mend gaps between you, me, and us. This is notably showcased in his public art project, ART is ME, ART is YOU, which he has personally exhibited in major US cities over the past six years. He faithfully delivers a consistent message about communication and conversation to his audience. In this exhibition, Kim showcases three different-sized blinds installations. As much as the blind's primary function is to block and control the amount of light that traverses it, its user could just as easily lift it to expose a new realm of physical space. Through this, the artist implicitly asks the audience what serves as the communication gap between you and me and if that gap could be lifted as easily as the blind is.

Youngsu Lee and Bosuk Hur's, Beyond the Boundary
Architect duo Youngsu Lee and Bosuk Hur's installation Beyond the Boundary redefines the boundary between an existing and a new context. By dissolving the physical boundary, the installation exposes the reestablishment of two spaces as one and draws attention to the diverse relationships that can now take place in the new space.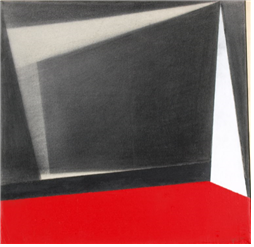 Hyunjoo Yeun, Red Floor
Hyunjoo Yeun's series of window images depicts daily life in its most modest and unadulterated sense. Sometimes drawn seriously, but most of the time nonchalantly, the windows are a way for Yeun to describe her reflections on daily life and all that she has longed for. The artist that had once embarked on a journey to recover her lost memories and forgotten dreams has finally turned a corner and found comfort and levity in daily life, as depicted in the gentler angles of the light penetrating through the windows.

About the Participating Artists:

BONJEONG KOO received a BFA in fine arts at Hongik University, Seoul, and an MD at Drew Theological School, NJ. He opened various solo exhibitions including 'Gold Horn'(2015, USA) 'Arrogance & Prejudice'(2013, Korea) and group exhibitions such as 'Epilogue'(2015, USA), Opsis Artists Group Show (2013, Korea). Koo's artworks are in the collections of La Mer Korea Cosmetic Co., Drew University, Paradigm Art NY, JW Marriott Hotel Seoul, and Cheil Industries and many others.

INYOUNG SEOUNG studied sculpture at Hongik University, Seoul (BFA). Seoung not only participated in numbers of solo and group exhibitions such as 'Sojourner' (2015), 'The Unconscious Mind' (2014), 'Wow' (2015), and 'AKAA' (2015) but also international art fairs; 'Art is Me Art is You' in DUMBO,Brooklyn, NY (2015), Scope NY (2015) KIAF (2014).

PABLO ALVAREZ completed illustration(BFA), and visual arts education(MAT) at Rhode Island School of Design, and received an MFA in visual arts at the City University of New York. Alvarez opened solo and group shows including 'Re-illumination' (2015), 'Shared Spaces' (2013) and received various awards such as Achievement award, Newport Art Festival (2010), Presidential Scholar Fellowship (RISD 2002-2003). He also has publications such as 'The Art of Latin Heritage' (2010), and 'The Art of Immigrant Experience' (2010).

HOJUNG JANG received a BFA at Seoul Women's University, completed MFA at Sookmyung Women's University, and currently pursuing Ph.D. She opened a solo exhibition, '사물에서 사유로(From Materials to Reasons)' (2015) in Korea, and participated in group exhibitions as 'LOOP' at the Art Factory (2015), New York Town Hall Museum (2015) along with many other shows. She was also rewarded as the 100 artists from ASYAAF(2015).

PETER YIKWON KIM studied fine arts at SMU, fine arts and media at the University of Pennsylvania (MFA) and teaches sculpture and fine arts at the University of Pennsylvania. Peter held a solo show, 'Tiffany Blue & Black' in 2014 along with other exhibitions, selected in a group project series 'Experiencing Perspective,' organized by Mercedes-Benz Financial Service (2013-2014) (2014-2015) and worked as an art director and curator at 'Art is Me Art is You' Dumbo art festival, Brooklyn in 2014. He is a chief art director at The Nixon Museum & Library, and art assembly of the city of Buena Park City.

YOUNGSU LEE completed a master of architecture degree at Harvard University and built his career in architecture design at SOM New York, Sou Fujimoto Architects Tokyo, Satosh Okada Architects Tokyo, and Carlos Zapata Studio New York. He is one of the founders of Folio, an architect firm in New York.

BOSUK HUR completed a master of architecture degree with faculty design award at Harvard University and taught architectural design at GSD. Hur accumulated experience as an architect at SOM Chicago, and Space Group Seoul, and held numbers of exhibitions in Korea, the US and Italy. He previously worked as a project designer at Stanley Saitowitz/ Natoma Architects, and currently working at Folio, an architect firm, and a professor at Iowa State University.

HYUNJOO YEUN completed BFA at Sungshin Women's University and studied at Students of Art League. She held 'Window' in 2015, 'Dual Exhibition' in 2013, and participated various international art fairs such as Affordable Art Fair NY (2014), and KIAF (2014).

-----------

For press inquiries, please contact Mickey Hyun at mickeyhyun@koreanculture.org or pr@koreanculture.org (212-759-9550 ext. 212).

Please direct inquiries to Curator Hee Sung Cho at hyangaoao@koreanculture.org or (212) 759-9550 (ext. 210).


Korean Cultural Center NY
Inaugurated in 1979, the Korean Cultural Center New York (previous the Korean Cultural Service New York) is a branch of the Ministry of Culture, Sports and Tourism (MCST) of the Republic of Korea. Under the authority of the Consulate General of the Republic of Korea in New York, the Korean Cultural Center works to promote cultural arts exchange and stimulate interest in Korean culture through various opportunities. The Korean Cultural Center provides diverse activities including exhibitions, concerts, film festivals, and educational programs. KCSNY is located at 460 Park Avenue (at 57th Street), 6th Floor, New York City. www.koreanculture.org.