WEBTOON

WEBTOON IS A COMBINATION OF TWO WORDS - WEB + CARTOON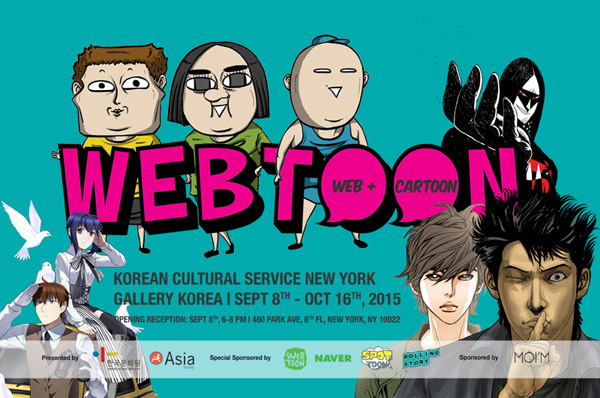 ABOUT THE EXHIBITION

---
Exhibition Title: WEBTOON
Exhibition Date: September 8th to October 16th, 2015
Opening Reception: Tuesday September 8th, 6-8 PM
Gallery Korea | 460 Park Avenue 6th Floor, New York, NY 10022
Phone: (212) 759 9550 | Email: info@koreaculture.org

In collaboration with a Korea's popular web portal site, Naver, and a global webtoon syndicate, Rolling Story, the Gallery Korea of the Korean Cultural Service New York is pleased to announce the first Webtoon exhibition in the United States. Webtoons, comics that are initially published exclusively on the web, have launched an innovative online cartoon culture. They can be enjoyed anywhere and anytime by simply going online or using a mobile app. The exhibition will showcase the diverse genres of webtoons including comedy, drama, fantasy, action, thriller, and romance. In addition to webtoons, the exhibition will introduce movies, TV dramas, musicals, animations, games, and commercial products based on Webtoons.


A curated selection of films adapted from webtoons will be shown in a special series at the Asia Society as a part of Korean Movie Night New York. Visit our film section for additional information on our ongoing movie screenings as well as our Webtoon series.


Please visit us to experience Webtoons, the hottest new global entertainment!

WEBTOON FILM SCRENNING

KOREAN MOVIE NIGHT NEW YORK
---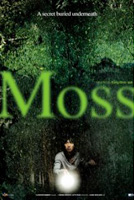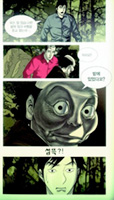 Film Title: Moss (이끼 ik-kie)
Directed byKANG Woo-suk
Based on a webtoon by YOON Tae-ho
Screening Date: Wed. September 9, 6:30 PM
Starring: Jung Jae-young, Park Hae-il
Special Event: Q&A with webtoon artist YOON Tae-ho
Moss is a psychological mystery thriller adapted from YOON Tae-ho's webtoon of the same, and directed by Korea's leading blockbuster filmmaker of the 1990's and 2000's, KANG Woo-Suk (Two Cops, Public Enemy, Silmido). In a small rural village, the god-like Ryu Mok-hyeong (Heo Jun-ho) is trying to forge a haven for those wishing to be reborn and live untouched by the world's evil. Flash forward to Mok-Hyeong's good-for-nothing son Ryu Hae-Guk (Park Hae-Il, War of the Arrows) arriving for Mok-Hyeong's funeral and who, in attempting to settle his father's estate, discovers a web of interconnected secrets and lies and abuse of power that may ultimately point to murder.

Note: English-language version of "Moss" webtoon has debuted on Huffington Post's Spot Toon on August 3rd (http://www.huffingtonpost.com/SPOTTOON/story_b_7838418.html?utm_hp_ref=entertainment&ir=Entertainment).
---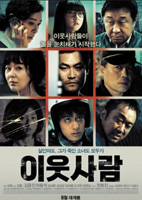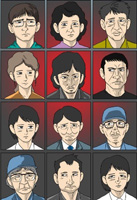 Film Title: The Neighbors (이웃사람 i-oot-sa-ram)
Directed by KIM Khan (aka KIM Hwi)
Based on a webtoon by KANG Full
Screening Date: Tue. September 22, 6:30 PM
Starring: Kim Yunjin, Kim Sae-ron, Cheon Ho-jin, Im Ha-ryong, Ma Dong-suk, Kim Sung-kyun, Jang Young-nam, Do Ji-han
The Neighbors is an ensemble cast suspense thriller based on KANG Full's 2008 webtoon of the same name. Schoolgirl Yeo-sun (Kim Sae-ron) is found dead after not returning home from school. Her stepmother (Kim Yunjin from ABC's Lost) bears enormous guilt for failing to pick her up from the bus stop on that day and things aren't made any easier by the presence of Soo-yeon (Kim Sae-ron), another girl in the same apartment complex who bears a striking resemblance to her. One of the residents of the building has been acting strange and many of his neighbors begin to suspect him, though they all hold back from telling anyone for personal reasons.
---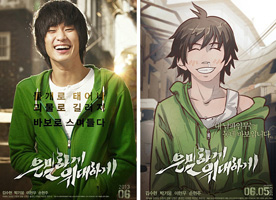 Film Title: Secretly, Greatly
(은밀하게 위대하게 eun-mil-ha-gae, wi-dae-ha-gae)
Directed by JANG Cheol-soo
Based on a webtoon by Hun
Screening Date: Tue. October 20, 6:30 PM
Starring: Kim Soo-hyeon, Park Gi-woong, Lee Hyun-woo
A Centerpiece Presentation of the 12th New York Asian Film Festival, and one of the most popular screenings of the past editions of KMN at Tribeca Cinemas, Secretly, Greatly is based on artist HUN's widely popular webtoon of the same name. The film holds the record as the most successful Korean webtoon adaptation, with 7 million admissions. A group of elite North Korean spies, trained since youth, has been dispatched to South Korea where they've disguised themselves as a fool, an aspiring singer, and a high school student. Asian's heartthrob Kim Soo Hyun plays Won Ryu-hwan, trained North Korean agent, but under covers his identity as a village idiot in Seoul. A sequel to "Secretly, Greatly" webtoon is currently running on Daum portal.
---
For information on the series, visit Koreanculture.org or
Asiasociety.org/korean-movie-night
or
Facebook.com/KoreanMovieNY
.
All screenings take place at Asia Society, 725 Park Avenue at 70th Street, New York City. All events are free admission, first come, first served. For information, call 212-517-2742.
Presented by Korean Cultural Service NY and Asia Society


ABOUT WEBTOON

---
Webtoons are Korean online comics that are distributed online over the web. This process is not done by simply scanning a comic book and uploading it online. Rather, webtoons are cartoons create specifically for the Internet that use multimedia effects such as Flash-combined programs with animated images and voice dubbings.
Webtoons were first featured by Daum, a Korean web portal in 2003. Since then, webtoons have become very popular within the country, producing numerous successful artists with the rapid development of Internet and mobile services. Movie and TV drama remakes of webtoons have also become very successful, and more recently, webtoons have been translated into various languages including English, Chinese, and Japanese. This has allowed webtoons to gain more international popularity and exposure to fans across the world.
FIVE POINTS OF WEBTOONS
WEBTOONS ARE KOREAN ONLINE CARTOONS AND A WORD MADE IN COMBINATION OF TWO WORDS: WEB + CARTOON!
WEBTOON IS A POPULAR SOURCE OF GLOBAL ENTERTAINMENT. MORE THAN 6 MILLION PEOPLE ARE READING WEBTOONS EACH DAY, WITH 17 MILLION USERS PER MONTH!
OVER ONE HUNDRED ENGLISH-LANGUAGE VERSIONS OF WEBTOONS ARE FREE TO READ ONLINE!
WEBTOONS ARE AN OSMU (ONE SOURCE MULTI USE) PRODUCT. WEBTOONS CAN BE TRANSFORMED INTO MOVIES, TV DRAMAS, ANIMATIONS, MUSICAL, GAMES, AND DESIGN PRODUCTS!
ANYONE CAN BE A WEBTOONIST. AMATEUR WEBTOONISTS CAN UPLOARD THEIR WEBTOONS ON WEBTOON PORTAL SITES AND HAVE A CHANCE TO BECOME A PROFESSIONAL WEBTOONIST!
HISTORY OF WEBTOON

Between the late 1990s and the early 2000s, when the high-speed internet age was on the rise in Korea, the Korean paper comics industry was suffering an unprecedented downturn. In 1997, because of the outbreak of the IMF crisis, consumer confidence was completely lost, and an increasing number of people stopped buying comics or comic magazines, rent comics from book rental shops, and instead chose to read illegal comic book scans on the web free of charge. To make matters more difficult, due to the Juvenile Protection Act, all adult comic magazines had to stop being published in 1997. As a result, among twenty-six comic magazines, only six survived into the 2000s, and a great number of professional cartoonists lost opportunities to publish their works.

The early 2000s was a dramatic transition period for the Korean comics industry. The arrival of the internet culture had changed people's ways of life and brought about significant changes to the entertainment industry. It especially made a negative impact on the comics market. Paper comics lost their footing as a popular entertainment medium with the rise of various web-based entertainments such as online computer games and online chatting services. However, the emergence of the online webtoon platforms and smartphones would change the situation dramatically in ten years.

From 2003, major portal sites in Korea such as Naver, Daum, and Nate, systematically began to build free webtoon platforms online to attract users and increase traffic. Concurrently, as the number of smartphone users who read webtoons via their phones, have greatly increased, the format of webtoons also evolved to adapt to the screen-based reading environment. Consequently, webtoons have begun to make their mark, growing into both a popular entertainment genre and a new form of comics in the internet era. For example, Naver, one of the major portals providing webtoon services in Korea, has roughly 600,000 visitors each day, with about 17 million users per month.

Major portal sites such as Naver and Daum have created their own viewer service system such as one that incorporates a page-turning interface and digitized traditional comic book.

GOONG (PARK So-hee)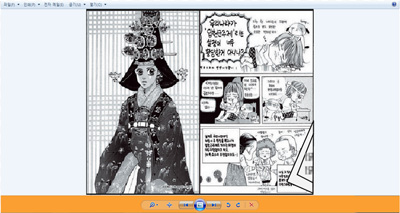 THE FIRST STAGE: VERTICAL SCROLL LAYOUT

The first webtoons appeared in the early 2000s. They were formatted more akin to short, informal essays in a cartoon form rather than as cartoons with a narrative structure because they were created by users who wanted to keep an illustrated diary on their personal websites, rather than creating comics for their own narrative sake. Also, as some veteran cartoonists had doubts towards drawing cartoons with computers at the time, it can be said that the first stage of webtoons was started by amateur cartoonists who were interested in sharing their daily lives and thoughts via digital form on the web.

During the first stage, webtoons were made by converting the computer screen's vertical scroll layout into a new layout, and in doing so, it optimized the screen-based reading environment by removing comic strips and seriating cuts vertically. This change is considered a good example of users' appropriation of technological obstacles in the era of ubiquitous computing as the first stage webtoon's non-strip layout and vertical scroll view shortens the time to load each page of webtoons and encourages readers to enjoy a seamless reading experience.
MAJO & SADY (JEONG Cheol-yeon)
THE SECOND STAGE: THE ONLINE WEBTOON PLATFORM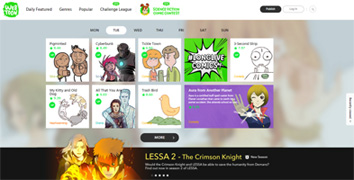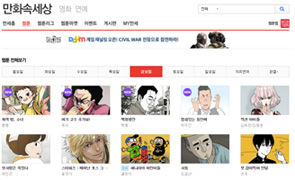 With the increased varieties and popularity of webtoons in the first stage, internet portal sites officially began to publish webtoons on their platforms. With this, the second stage of webtoons made way and webtoons began to be conventionally considered as an alternative form of comics. As a result, veteran cartoonists started to follow the new wave of the digital media by publishing their works on portal sites along with rising young webtoonists.


Building the systematic online webtoon platforms played a pivotal role in improving the overall quality of webtoons and to usher in the second stage of webtoons. Before Daum's webtoon service was established, webtoons were published sporadically and irregularly on personal websites and online communities. Also, drawing webtoons were regarded to be a hobby, rather than an occupation, because it was often created by amateurs. However, the creation of formal online webtoon platforms made it systematic for readers to search through webtoons in one place and also enabled webtoonists to make a profit by publishing their work on the platform. Kang Full's (pen name of webtoonist KANG Do-young) Love Story was the opening the second stage of webtoons, which was released in 2003 on Daum. Contrary to the essay-like formats of the first stage webtoons, Love Story was a full length webtoon with a well-organized plot and drew bigger attention from readers than previous webtoons. It has drawn in more than 60 million viewers on Daum.
THE THIRD STAGE: MORE DYNAMIC! MORE FUN!
Entering the period of the third stage of webtoons, artists started to experiment with more varied modes of expression to captivate readers. They started to add interactive aspects into webtoons by incorporating sound and motion; for example, adding background music to webtoons has become one of the current trends of the comics. Moreover, some webtoonists have attempted even more dynamic ways to make their webtoons with 3D and flash effects. For instance, HORANG's (pen name of webtoonist CHOI Jong-ho) Ghost in Masung Tunnel is a remarkable horror webtoon which was published in the summer of 2013. When readers reach a scene where bus goes into a tunnel, the background of the webpage changes from white to black automatically, and in other scenes, a 3D ghost turns its head toward the readers or suddenly runs to scare readers. In his previous horror webtoon, Ok-Su Station Ghost, he controlled the pace and movement of users scrolling through the webtoon by making an animation affect that caused sequential scenes to be scrolled down automatically. Thinking outside the box, webtoonists are evolving their webtoons into territories much further than traditional paper comics and providing a richer reading experience to readers than before.

In addition, after people were able to use the internet anywhere and anytime via smartphones and tablets, people could more easily and naturally get access to webtoons as well. Naver launched mobile application for their webtoon platform in 2008, and several mobile applications to show all the webtoons from different portal sites together also released. These applications encourage more people to read webtoons conveniently.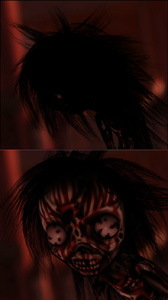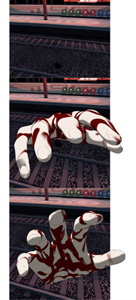 Ghost in Masung Tunnel (HORANG) Ok-Su Station Ghost(HORANG) Go Go Go (JEONG Eun-kyung/ HA Il-kwon)
OSMU (ONE SOURCE MULTI USE)

OSMU, an acronym for "One Source Multi Use," is a commonly used term in South Korea to refer to one source of creative content that can be used and reinterpreted across various forms of media content. Webtoons are a particularly attractive OSMU content because of their creative and strong story lines and unique characters. Webtoons have been reinterpreted into movies, TV dramas, animations, musicals, games, and design products.

One good example for this case is Secretly, Greatly (2013, Directed by JANG Cheol-soo) which is a film based on the 2010 webtoon, Covertness by HUN (pen name of webtoonist CHOI Jong-hun). The film is about an elite North Korean spy who was sent to South Korea for an unexpected "secret and great" mission. Within days of its release, Secretly, Greatly broke several ticket sale records in Korea. The film had the highest single day opening for a Korean film and also broke the record for sales of a film based on a webtoon. In addition, the film became the first to reach one million admissions in two days. More than 14 webtoon-based-films will be released in 2015, and they are already receiving great attention from the webtoon fans.

Webtoons are also being reproduced into TV dramas. The prime example of this case is the workplace drama, Misaeng also known as Incomplete Life (Directed by KIM Won-seok). Misaeng was a popular webtoon created by YOON Tae-ho in 2012, and it was reproduced into drama which was aired on tvN from October 17 to December 20, 2014. The drama, Misaeng was a huge hit, especially among the businessmen and businesswomen and reached highest viewership rating in Korean cable drama history. After it was aired, printed comic version of Misaeng became a million sellers. The popularity of drama also helped increase interest in webtoons; the webtoon version of Misaeng, has now reached over 11 million views.

Online webtoon platforms have also expanded to produce Webtoon character design products such as character cups, keychains, notes, eco-bags, t-shirts, and figurines. Korean portal site, Naver, has online Webtoon product shop called Webtoon Studio, which showcased design products of popular webtoons such as Noblesse, Tower of God, the Sound of Your Heart, and Penguin Loves Mev.

Webtoons have been widely successful in terms of catalyzing a new wave of entertainment culture. Bolstered by the growth of the internet industry and ubiquitous computing infrastructure, webtoons gained broad and fast distribution across the country. Online webtoon platforms via major portal sites in Korea have made great contributions to systematize the publication of webtoons and to build a market in the digital comics industry. As webtoons lowered the entry barrier for amateur comic artists, the professional markets have diversified. Since many diverse new professional webtoonists have been promoted in the amateur field, the overall quality of webtoons began to be improved by them. Furthermore, by integrating the screen-based reading environment, non-strip layouts and vertical scrolling views have become the main defining features of webtoons, and this has laid the groundwork for webtoonists to create more interactive and dynamic forms by the addition of audio components and Flash motion effects.

SELECTED MOVIES BASED ON WEBTOON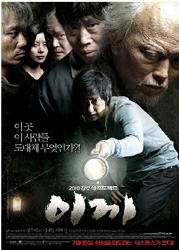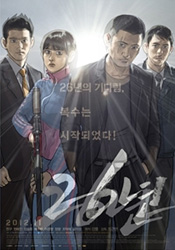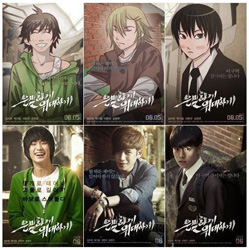 Moss (YOON Tae-ho) 26 Years (KANG Full) Secretly, Greatly (HUN)


SELECTED TV SERIES BASED ON WEBTOON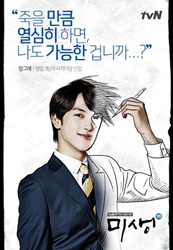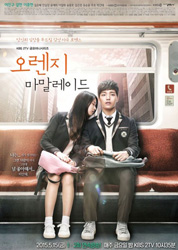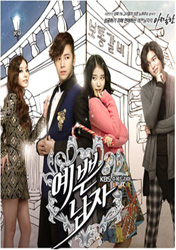 Misaeng (YOON Tae-ho) Orange Marmalade (SEOK Woo) Pretty Man (CHON Kye-young)


SELECTED PERFORMANCES BASED ON WEBTOON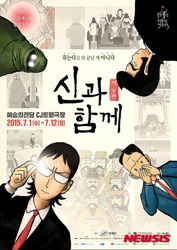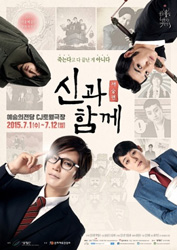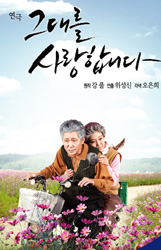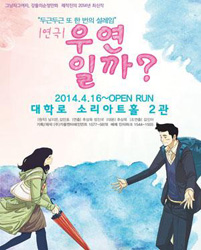 With God (JOO Homin) I Love You (KANG Full) When I'm with You (NAM Jieun, KIM Inho)
SELECTED GAMES BASED ON WEBTOON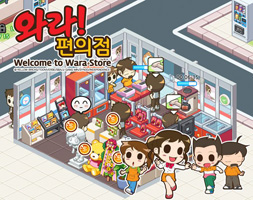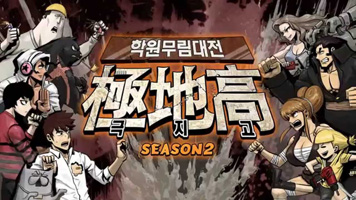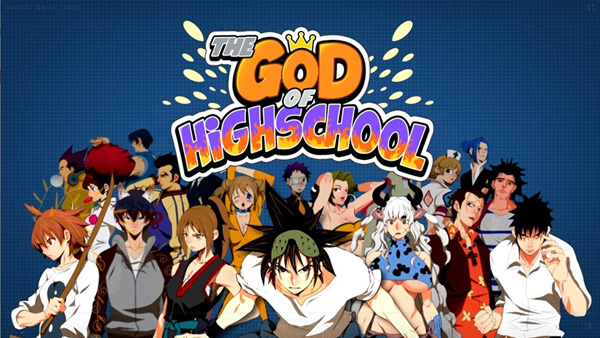 Top Left: Welcome to Wara Store (JI Kangmin), Top Right: Murim School; Geukjigo (HEO Il)
Bottom: The God of Highschool ( PARK Yong-je)
SELECTED WEBTOON DESIGN PRODUCTS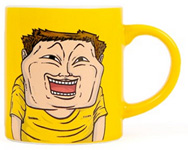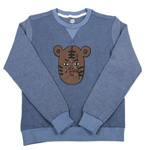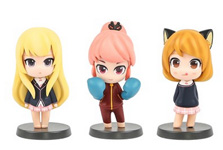 Webtoon Studio (http://storefarm.naver.com/webtoonstudio)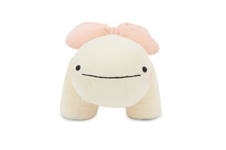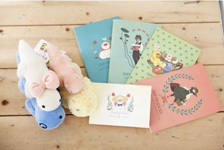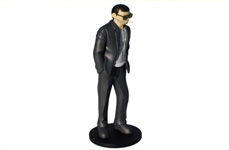 Daum Webtoon Brand, Daum Kakao (http://www.kakao.com/talk)

---
ENJOY WEBTOON BY SIMPLY DOWNLOADING THE APPS BELOW

NAVER Line Webtoon
Android: https://play.google.com/store/apps/details?id=com.naver.linewebtoon&hl=en

iTunes: https://itunes.apple.com/us/app/line-webtoon/id894546091?mt=8


ROLLING STORY Spot Toon

Webtoons are published through the Huffington Post

http://www.huffingtonpost.com/SPOTTOON/

---
Presented by

Special Sponsored by




Sponsored by

References from
KOCCA (Korean Creative Content Agency), Korea Entertainment Report Vol.2, 2014
Ji Won Jun, Webtoons in Korea: Analysis of a new wave of comics. http://jiwonjun.com/Webtoons-in-Korea.
Seojong University Content Research Institute, The Report on the Current Status of Webtoon Industry (웹툰 산업 현황 및 실태조사), 2014