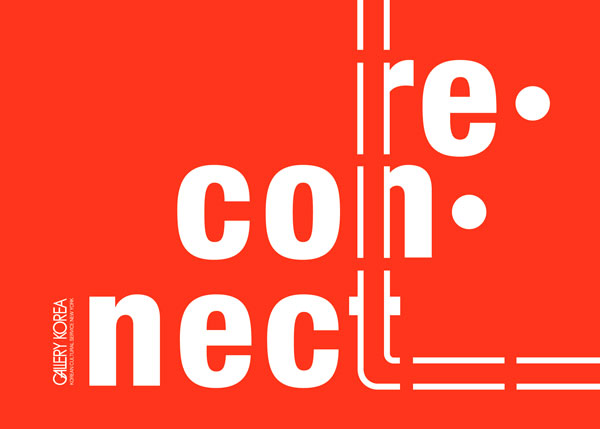 Organizers: Korean Cultural Service New York

The Korean Cultural Service New York is excited to present <re.con.nect>, a special exhibition that features young artists that were selected from the '2014 Call for Artists.' The seven selected artists: June Korea, Yunjung Kang, Gisoo Kim, Sungsoo Kim, Eunkang Koh, Seunghwui Koo, and Inhye Lee, will showcase their works that encompass a variety of mediums and experimental pieces from sculpture, collage, photography, and installation art.

Curator of the Korean Cultural Service New York, Hee Sung Cho, explained that the key terms "reconnection" and "recombination" include all of the complexities meanings of the two words while concurrently focusing on the influence that these terms have on human thought and human form. Through the various relationships that humans have with each other, with objects, with nature, and with machines, the artists aim to find a solution to the questions of contradictions and irrationality through "reconnections" as visible in their artworks.

The <re.con.nect> exhibition preview and the Opening Reception will be held on Wednesday, June 4th, 6:00 p.m. to 8:00 pm at the Gallery Korea at the Korean Cultural Service New York (460 Park Avenue 6th Floor, New York, NY 10022). The event will be attended by participating artists as well as important members of the New York arts industry.
Click here to download Artist Biographies