SsingSsing @ globalFEST 2017
Sunday, January 8, 2017 at 7PM
Webster Hall (125 East 11th Street, New York, NY 10003)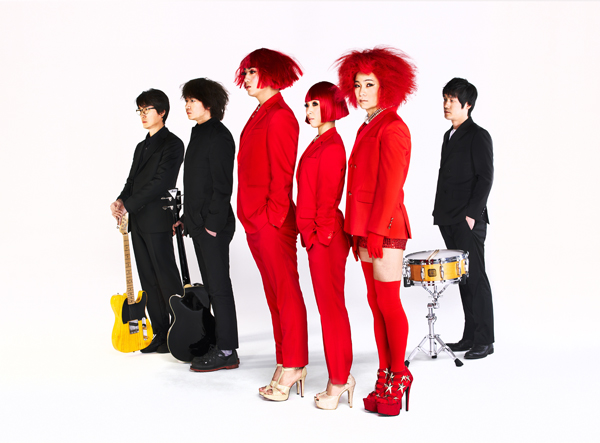 Tickets: $45

Extravagant shamanistic Korean folk songs meet rock

globalFEST was started in 2003 to create a groundbreaking 1-night, 3-stage, 12-band world music showcase/festival seeking to move international music to the center of the performing arts field during the Arts Presenters conference. gF gives the world's most interesting artists a platform to catalyze tours throughout the US and beyond, from which to share their stories.

Korean band SsingSsing participates in globalFEST 2017. Authentic Korean traditional vocals with rock band music, combines with an extravagant visual style. Six musicians from diverse genres join creative forces in the eccentric band; the group welds two totally disparate elements of rock band music and the authentic, oscillating vocals from Korean folk songs, while also including elements from ballads, pop music and shamanist rituals. Featuring Hee-moon Lee (lead vocal), Young-gyu Jang (Music Director/bass guitar), Da-hye Choo (vocal), Seung-tae Shin (vocal), Chul-hee Lee (drum), and Tae-won Lee (electric guitar/keyboard), Ssing Ssing creates a unique vibe while introducing elements of Korean traditional music, such folk song of the Gyeonggi and Hwanghae/Pyeongan areas, and Seoul Gut (shamanistic ritual) in their works.

For more information and to purchase tickets, please visit http://globalfest.org.