SORI Showcase "Global Sounds of Korea" feat. SsingSsing, Blackstring, ChungEun Han
Thursday, January 5, 2017 at 7PM
Rockwood Music Hall Stage #2 (196 Allen Street, New York, NY 10002)
Tickets: $20

SORI is a New York City-based creative specializing in Korean music and arts. Founded in 2016, SORI is committed to promoting the engaging, lively, and high-caliber sounds of Korea to diverse audience. The SORI showcase takes place every January in NYC during the Association of Performing Arts Presenters (APAP) and presents some of the most outstanding Korean music groups. SORI is set to make its debut showcase on Thursday, January 5, 2017 at Rockwood Music Hall in Manhattan featuring SsingSsing, Blackstring, and ChungEun Han.

For more information and to purchase tickets, please visit www.sori.nyc.

About the Artists

SSINGSSING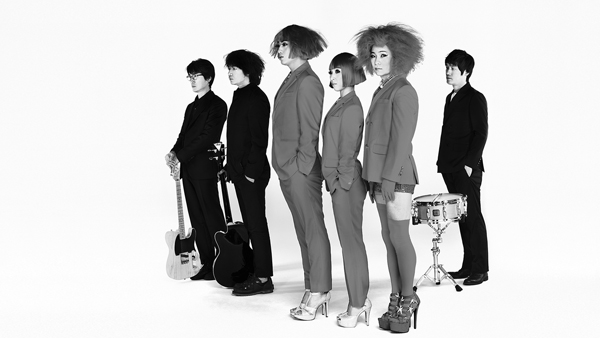 Six musicians from diverse genres join creative forces in the eccentric band SSINGSSING. The group welds two totally disparate elements: rock band music and the typical authentic, and somewhat oscillating, vocals from Korean folk songs, while also including elements from ballads, pop music, and shamanist rituals. Featuring Hee-moon Lee (lead vocal), Young-gyu Jang (Music Director/bass guitar), Da-hye Choo (vocal), Seung-tae Shin (vocal), Chul-hee Lee (drum), Tae-won Lee (electric guitar/keyboard), SSINGSSING creates a unique vibe while introducing elements of Korean traditional music, such as Gyeonggi Minyo (folk song of Gyeonggi area), Seodo Minyo (folk song of Hwanghae/Pyeongan area) and Seoul Gut (shamanistic ritual) in its works.

"In Korean traditional art, male shamans, called baksu, have the body of a male. But as mediums, they need more than a single sexual identity, because they're channeling both male and female spirits. When I act a female character and sing, I have to overcome the fact of my being a male sorikkun (singer), and try my utmost to bring a more neutral, unisex feeling to the performance. It sounds silly, but I feel like going to back to the sensibilities of my youth, when I liked Madonna, helps. Isn't Madonna is the mother of all sexual minorities, embracing all genders? [Laughter] My teacher, master pansori singer Lee Chun-hee (designated holder of Important Intangible Cultural Heritage No. 57) saw the show and joked that he thought Leslie Cheung of Farewell My Concubine(1993) had come back to life."
- Hee-moon Lee (Korean traditional song vocalist and collector of platform)

BLACK STRING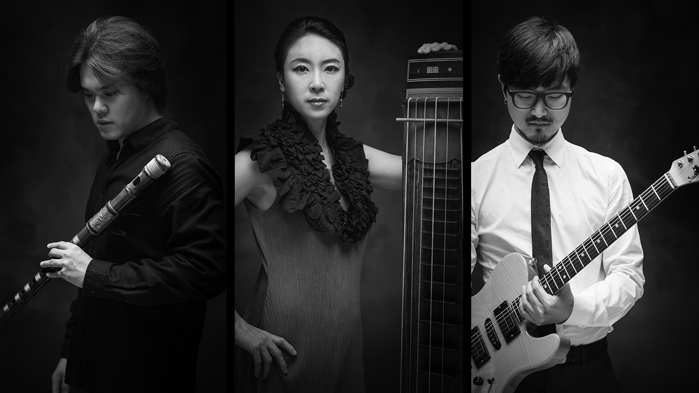 BLACK STRING seeks a new sound that can incorporate a variety of expressions in traditional music, as well as harmonize with other expression in world music. This new sound will be interpreted by artists who embrace traditional music as well as jazz, reflecting both composed and improvised creations. The group features Yoon Jeong Heo (geomungo), Jean Oh (electric guitar), Aram Lee (daegeum, yanggeum), and Min Wang Hwang (ajaeng, janggu), BLACK STRING particulary focuses on improvisation as an important aspect of Korean traditional music and attempts to create a unique language through Asian intuition and musical idiom.

The group was founded in 2011 as part of government sponsored Korea-UK cultural exchange program titled "UK Connection." BLACK STRING has performed at Jarasum International Jazz Festival (South Korea) and London Jazz Festival (the UK), collaborating with UK artists such as Tim Garland, John Turville, Asaf Sirkis and Gwilym Simcock. It has performed at many more world renowned festivals and venues. As the band performs, amplified bursts of sound of the geomungo (6-stringed zither) and Korean bamboo flutes, the fierce quake of Korean traditional percussion, and unpredictable melody of jazz guitar will grasp all your senses.

A virtuoso of Korean traditional music, Yoon Jeong Heo is a lively and insightful geomungo player. Her talents cut across various musical genres, expanding the possibilities of geomungo and Korean music by bringing together elements of traditional, improvisational and contemporary music. Heo has held solo recitals since 1998 and has performed numerous times in Korea, Germany, France, the UK, USA, and many other countries. Heo has broadened her musical spectrum by collaborating with prominent artists such as Stephan Micus. She has performed at Rudolstadt World Music Festival in Germany (2009), WOMEX opening concert in Copenhagen (2010), and the UN's International Telematic Music Concert for Peace (2010), to name a few. Heo spent six months in New York after being selected by the Rockefeller Foundation as a resident artist for the Asian Cultural Council New York for 2007/2008. She joined three jazz musicians during her tenure to form "The Tori Ensemble".

HAN CHUNGEUN BAND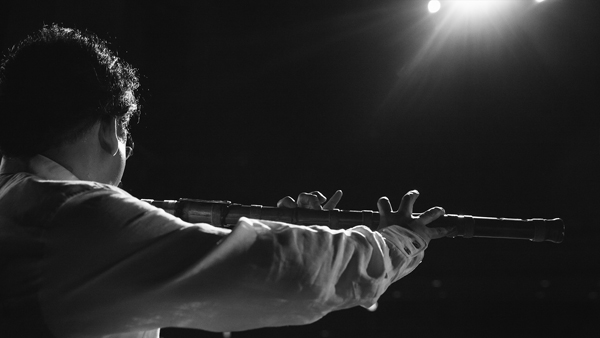 Trained in the tradition of classical court music of Korea that traces its origin back to 5th-6th century, HAN CHUNGEUN BAND pushes the boundary of Korean bamboo flutes, Daekeum and Sokeum to cross over the genre and brings the acoustic and soulful sound of bamboo flutes to today's audience.

HAN CHUNGEUN BAND's debut album <Morning> is the first of its kind to win a wide range of audience across different age groups. While still deeply rooted in the tradition of Korean music, title music "Morning" won the acclaim of both music critics and music lovers its simplicity and originality.Well known by his eclectic repertoire and wide range of musical style, HAN CHUNGEUN BAND performed and collaborated over the years with renounced artist such as Bobby McFerrin, British Guitarist legend Martin Taylor, Swedish jazz guitarist Ulf Wakenius, Vocalist Inger Marie, and Composer and Pianist Ryo Kunihiko.

In his latest album <Forest> Chung Eun collaborates with Korean Jazz guitarist Sam Lee, British jazz guitarist Martin Taylor, Swedish jazz guitarist Ulf Wakenius, and the Real Group, an a cappella group from Sweden in a contemporary interpretation of Korean Court and folk music through serene and soulful sound of bamboo flutes and modern instruments. The title music "The Starlight Forest" is re-interpretation of Yemin Rak, a song of unification, originally compiled by Sejong the Great to share and enjoy with his people in 15th Century.