K-Wave Magazine 1 Year Anniversary Special Contest
Submission Deadline: June 13, 2013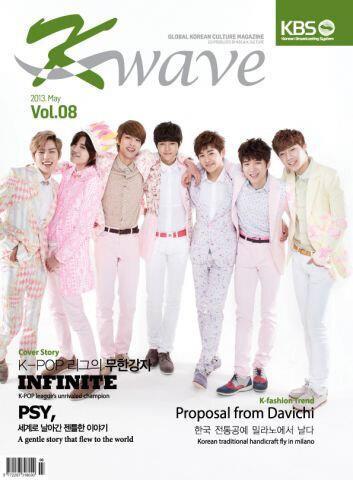 K-Wave Magazine 1 Year Anniversary Special Contest
K-Wave is a global Korean pop culture magazine published by the Korea Broadcasting System (KBS). To celebrate their 1 year anniversary this July 2013, K-Wave is holding a huge special event for its readers!
K-Wave Event #1: Photo Contest
- Take a photo of yourself with a copy of K-Wave magazine in front of a landmark that represents your town/city/country (e.g. the Eiffel Tower, the Statue of Liberty, Tiananmen Square).
K-Wave Event #2: Essay Contest
- Please submit a 3-4 page essay in Korean or English about the most memorable article(s), or your favorite way to read and enjoy K-Wave magazine.
Please submit all materials to: kwavemag@naver.com
- You MUST include your name, current address, and phone number in the submission email
- Deadline: Thursday, June 13, 2013
- Prize: For each of the two events, 10 winners will be selected to receive a year-long subscription of K-Wave magazine along with a signed CD of a K-pop star of their choice
- Please direct inquiries to Shin Hyung Kwak or Raeju Kim at kwavemag@naver.com, or call 02-782-9558 (Korea)