[photo credit: Korea Society]
By Bak Keung Ko
Korean flutist Han Chung Eun recently awed New Yorkers with his Starlight Forest Concert at Korea Society on July 31st. With both BA and MA degrees in Traditional Music, Chung Eun uses his talent to promote traditional Korean court music all the while creating new interpretations. He is frequently seen with bamboo flutes such as the Daekeum and Sokeum (big and small Korean flute) and also collaborating with multiple musicians!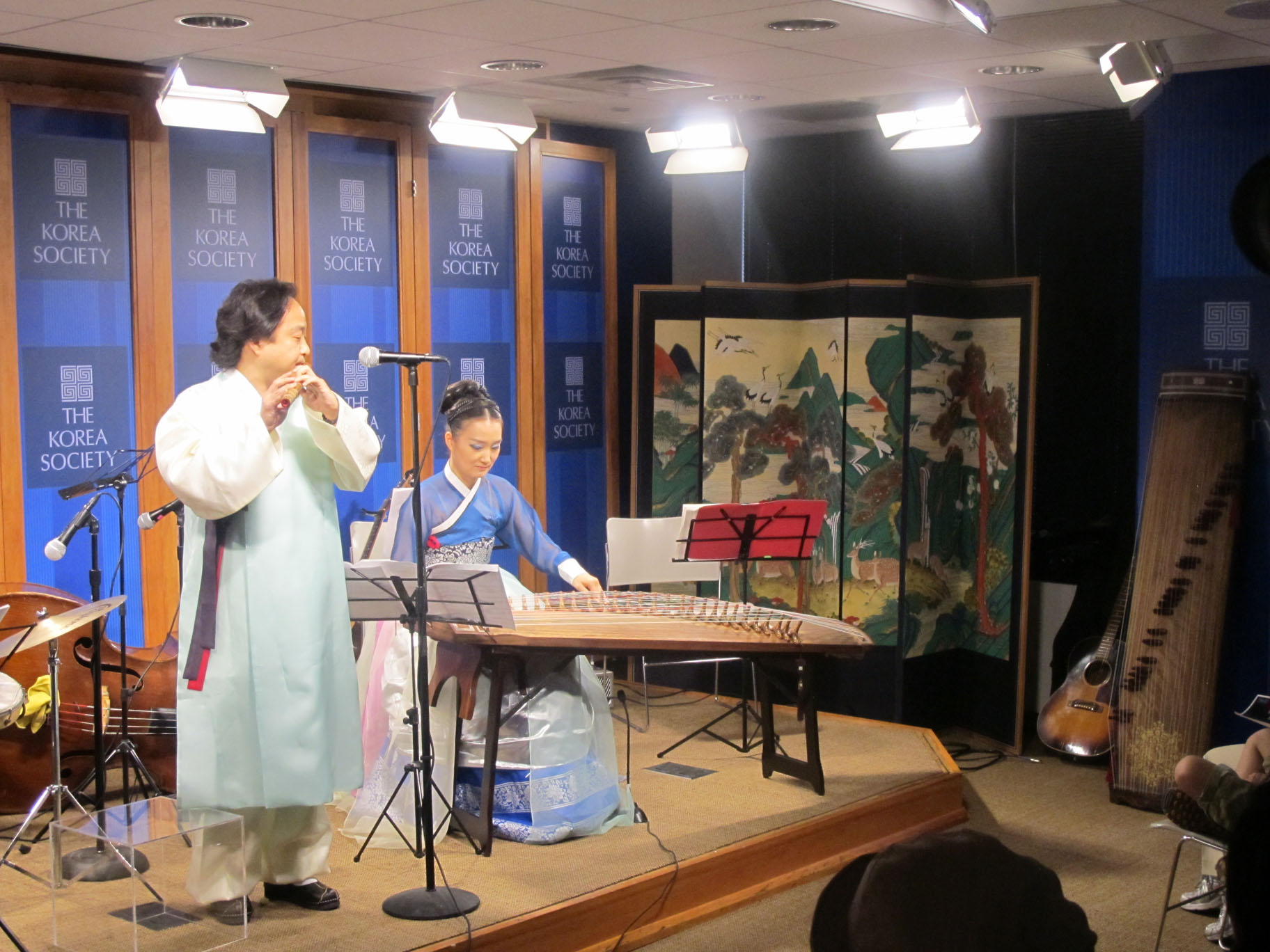 [photo credit: Korea Society]
The event started with a reception followed by the Starlight Forest concert. In this hour-long performance, Han Chung Eun debuted with his band and Rami Seo, a Gayakeum specialist (Korean stringed instrument). Chung Eun started the concert off with a few songs from his latest album "Forest". Examples include Dancing Wind, Starlight Forest among others.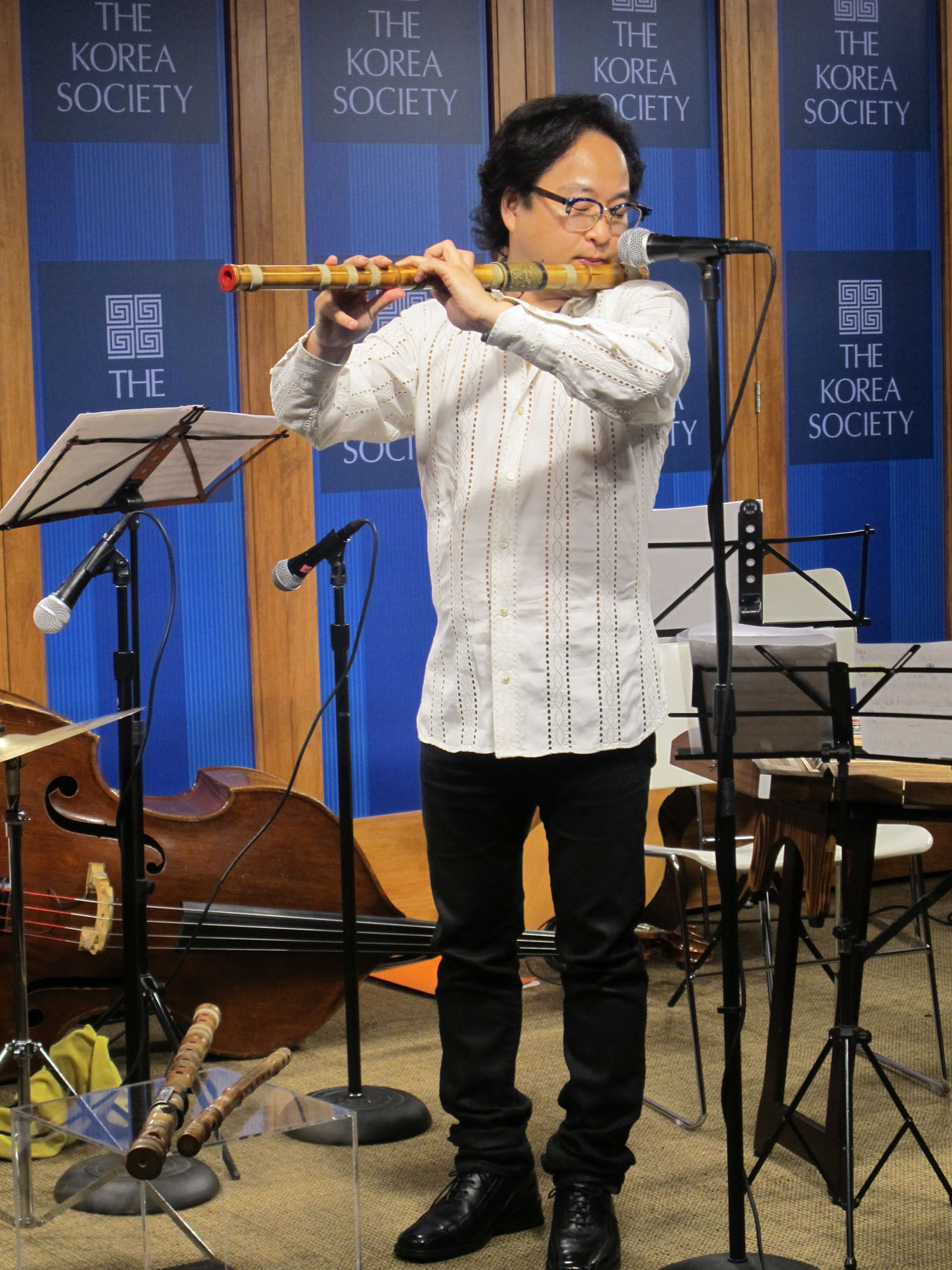 [photo credit: Korea Society]
Following him was Rami Seo on gayakeum, Chung Eun and his band, and finally Chung Eun with his band and Rami Seo.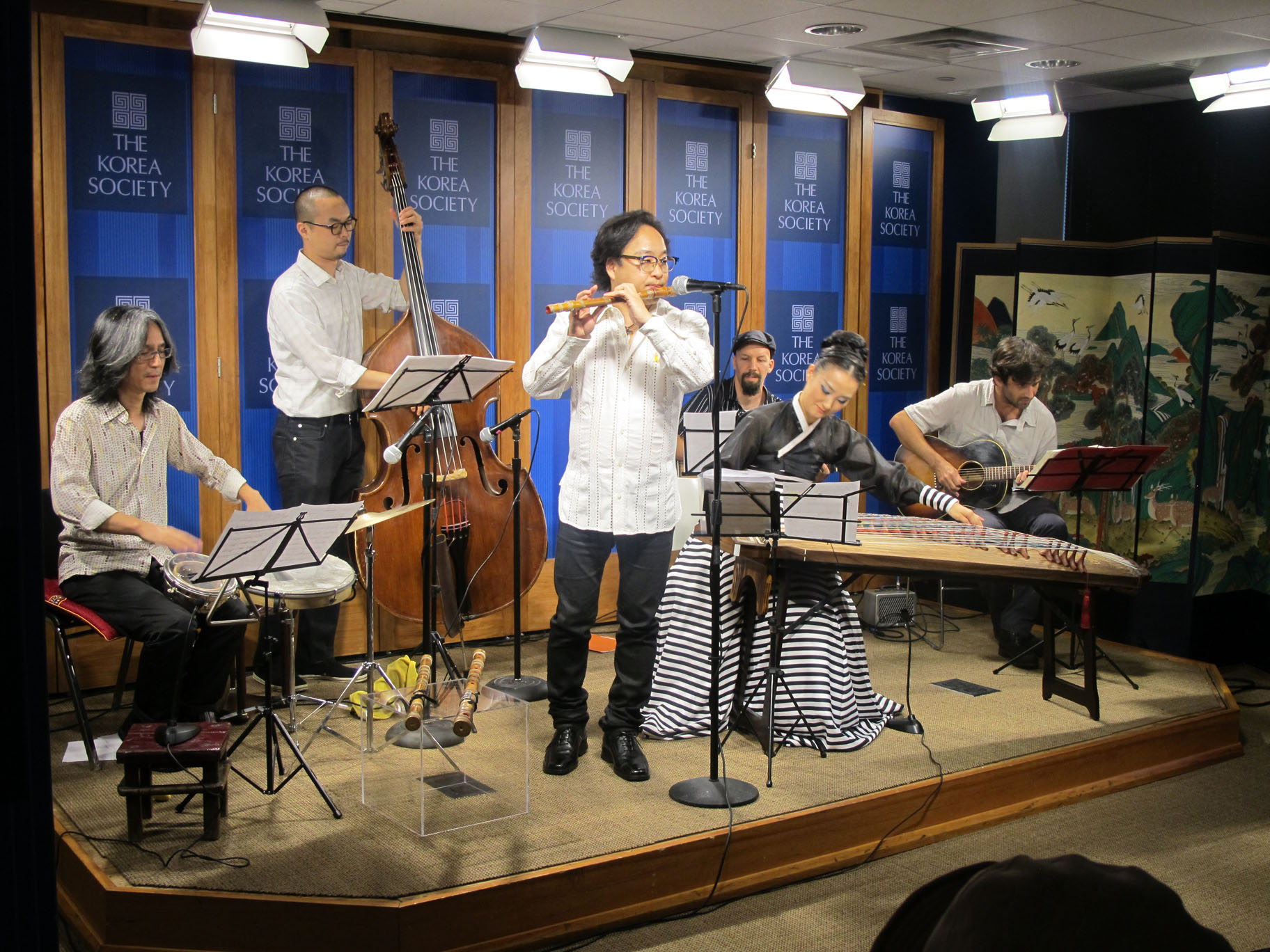 [photo credit: Korea Society]
The music compositions ranged from slow calming traditional music to fast upbeat versions of court music. They were so catchy that it got the audience hooked! People started synchronize with the music by nodding their heads. At the end, the audience couldn't resist having him go so he did an extra song!
Candles were also lit all around the concert room so it was no doubt that everyone left the concert with a sense of tranquility and warmth. If you missed this performance, don't fret! Han Chung Eun has a few more performances coming up in August!
Visit Han Chung Eun's website and Youtube channel for videos or more details about his concerts.